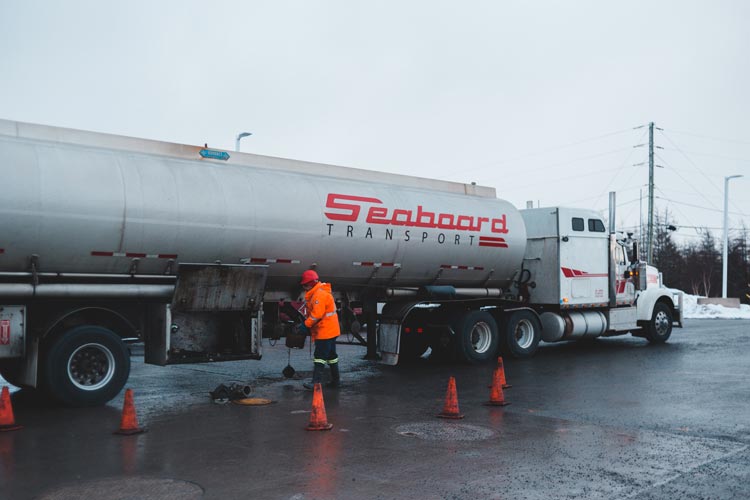 6 Characteristics of an Experienced Insurance Provider
When you have trucks on the road every day, you want the best and cheap commercial truck insurance you can find. A semi-truck insurance is more than just protection in the case of accidents, theft, and acts of nature.
Your insurance company is more like a partner in your business than just a third-party provider. With that in mind, you don't want to only partner with anyone. Instead, you need a professional and experienced provider in your passenger seat that will help your business along the path to success.
Here are some of the most essential characteristics you should look for in a semi-truck insurance provider:
What to Look For in a Semi-Truck Insurance Provider
1. Knowledge of The Trucking Industry
There are tons of insurance providers out there, but they're not equally skilled and experienced in your area of business. You should consider an insurance provider's breadth and knowledge in your industry.
The biggest question you should ask is if the company is trying to sell your product or if they truly know your business because this makes a huge difference in the end.
Are you a short-haul or long haul driver? Are you an owner-operator or do you employ drivers? The answer to these questions can make a significant difference in what you need from an insurance company.
Look for a company that is an expert in your industry, not just a company with flashy advertising and a promise of cheapest commercial truck insurance.
2. Appropriate Coverage
An insurance provider that knows your business should also be able to offer you the appropriate kind of insurance for your needs. If an insurance company tries to only provide a cookie-cutter and a one-size-fits-all policy, drive away! Your business has unique needs and requires an insurance policy that is customized for you.
While you may only be legally required to carry liability insurance, you may also want or need additional coverage. If you need cargo coverage, make sure that it's customized to the kind of cargo you're carrying and not just a generic cargo policy.
Your insurance provider should not just offer a variety of coverages that will suit your needs but should also be able to explain all of the options. They should even be able to recommend which coverages make the most sense for you.
3. Stellar Customer Service
It's easy to overlook the importance of customer service when looking for cheap commercial trucking insurance. If you consider your insurance carrier more of a partner than a vendor, you'll start to see just how an outstanding service can make a huge difference in running your business.
Imagine having an accident and needing to file a claim in the middle of the night on a Friday, and getting your claim filed promptly explains the difference between getting the cargo delivered on time or seeing a delay. This is when you'll regret signing up with  a company that is only available during regular business hours on weekdays.
You also need a company that can make changes to your policy on a moment's notice. You may get an opportunity to take a profitable job without the need to increase your coverage before accepting the cargo. If your insurance company has a long process to make changes to your policy, it could mean losing the job.
4. Additional Services
Some insurance carriers offer semi truck insurance and nothing else. These kinds of companies may be sufficient for your needs. At the same time, you could benefit from working with an insurance company that offers a bit more.
It is crucial to look for things like accident prevention advice, safety consultations, USDOT compliance audits, and more. The more your provider knows about the trucking industry, the more they may be able to offer advice on issues specific to your business, even if those issues aren't insurance-related.
5. Affordable Pricing
While price shouldn't be the only factor to consider when choosing a semi-truck insurance company, the cost does play a huge role in your decision.
The reality is that commercial trucking insurance is a necessary part of your overall budget. Just because it's required doesn't mean you have to pay whatever price a company advertises. 
Saving money by finding commercial truck insurance will make an overarching impact on your bottom line.
To understand where your price comes, it's best to examine how premium costs are decided and there are a variety of elements that insurance companies look at to determine what to charge, such as:
You and your drivers' records
The number and type of vehicles in your fleet
The kinds of cargo you haul, how it is stored, and where it's delivered
Your company's safety record
Your insurance company should be open to having an honest conversation about why your premium is priced as it is. They should also be willing to discuss ways you can save on your overall premium.
Even if your company doesn't have specials or promos to advertise, they can explore higher deductibles, safety training, and other options that can bring down your overall price.
6. Tremendous Value
At the end of the day, everything comes together to create an insurance company's value. You have to compare the cost of your insurance compared to what you get for that price.
Companies that offer excellent customer service, years of experience, knowledge of your industry, and cheap commercial truck insurance are considered to be of high value.
Your goal is to get the exact coverage that you need — nothing more or nothing less. A reputable company of value is more interested in creating a long-term partnership with you than simply making a quick buck. Meaning, they'll offer more to make it beneficial for you.
Choose the Right Truck Insurance for Your Coverage Needs
Whether you're shopping around for the first time or simply want to know your options, make sure to check out SoCal Truck Insurance. We not only offer the cheapest commercial truck insurance around, but we do our best to create the best value you'll find anywhere.
From semi truck insurance to customizable cargo coverage — we offer everything you could need. Give us a call today for your free quote and learn how partnering with us improves your business.