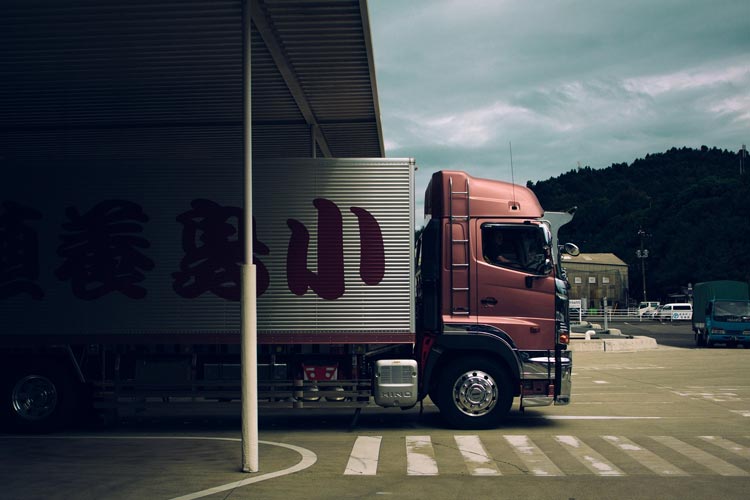 What Items Does Motor Truck Cargo Insurance Cover?
Often, there is a lot of misunderstanding when it comes to motor truck cargo insurance. Companies and owner-operators looking for their cheapest truck insurance options may be tempted to forego adding this coverage to their policy in hopes of saving money.
However, skipping this crucial coverage could cost exponentially more in the long run. Here is what you need to know about motor truck cargo insurance and what it covers.
What You Need to Know About Motor Truck Cargo Insurance 
What Exactly is Motor Truck Cargo Insurance?
Cargo insurance is a type of coverage that protects the owner of the goods being shipped as well as the insured parties — usually the driver and his company. The cargo that you haul belongs to someone else, so they'll want assurance that it will be delivered as promised.
While all truckers are required to carry some form of liability insurance, this carrier coverage is often limited in that it mainly covers damage to other people or property. This kind of insurance does not cover the cargo being carried.
Motor truck cargo insurance, on the other hand, is additional insurance added to your policy to protect the goods you're transporting.
Cargo insurance was created to cover for-hire truckers who operate tractor-trailers, cargo vans, box trucks, car haulers, and so on. Instead of offering a broader coverage that could lead to overpaying for insurance you don't need, it's designed to cover specific shipments for the life of the policy.
What is Covered Under Motor Carrier Cargo Insurance?
Your specific coverage will vary depending on your unique plan. In general, your policy will cover risks and losses to your cargo like fire, collisions, theft, water damage, equipment failure, vandalism, refrigeration breakdown, and more.
Some coverage will even cover the removal of debris and pollutant clean up after an accident.
Types of Motor Cargo Coverage,
To help standardize and control shipments across state lines, there are two main types of cargo insurance: land and marine.
Land Cargo
Land cargo is meant to protect the haul during any kind of land transportation. Typically, land cargo coverage only works within the U.S. borders and not internationally, although there may be exceptions.
Marine Cargo
Marine cargo is meant to protect the haul while being transported on the sea. Most truckers won't have to worry about carrying this kind of insurance, but it's helpful to know that it exists.
Read more: What's in the Box? Types of Cargo Explained
Are There Restrictions For Motor Truck Cargo Insurance?
Not all types of cargo or situations can necessarily be covered by a cargo policy. There are typically other types of coverage that can kick in during these unique circumstances.
Unattended Vehicle Exclusion
Most policies do not cover a vehicle that has been left unattended. This doesn't mean that the driver can't stop for a shower, bite to eat, or a trip to the restroom. Typically, a vehicle is considered unattended if left for an extended period of time. If damage happens during a time when the cargo was left unattended, your cargo insurance may not cover the goods.
Cargo Restrictions
Not all types of commodities are eligible for coverage under a cargo insurance policy. Items like jewelry, money, contraband, animals, tobacco, alcohol, pharmaceuticals, and explosives may not be covered. The types of cargo that are excluded from coverage vary from carrier to carrier and policy to policy.
The bottom line is that you need to know what your policy covers and if there are any restrictions or exclusions for your next job. You may need to purchase additional insurance, raise your limits, or come up with other safeguards to protect your haul.
Motor cargo truck insurance is not the same as commercial trucking insurance. There's no question that all of the different types of insurance available to truckers can be a bit confusing. So, here are some things to consider to help understand the difference:
Commercial Truck Insurance
The base-level commercial trucking insurance policy consists of liability insurance that will pay out damage you cause to other people or their property. This kind of insurance is required by law in nearly every state.
Of course, commercial trucking insurance can cover other things as well. Policies can include comprehensive insurance that pays for repairs to your vehicle for non-collision accidents, like a tree falling on your truck.
There are also a variety of specialized coverages that can deal with the type of truck you drive, the cargo you haul, and more.
Motor truck cargo insurance is one of these unique add-ons that work with your general commercial truck policy and there are variations within what cargo insurance covers, but it's meant to protect the goods you're hauling.
Truckers who are dealing with hauling cargo should consider adding motor truck cargo insurance coverage to their existing commercial policy. Whether you're loading expensive items like computers or bulk items to a clothing store, you don't want to be on the hook for replacing the cargo if something happens.
How Does Cargo Insurance Work?
The trucking company buys a policy from their insurance carrier. Prudent business managers and owner-operators get multiple quotes to find their cheapest truck insurance option. The policy will then cover the cargo up to a specific monetary limit.
If there is loss or damage to the cargo, a copy of the bill of goods must be provided to the claims adjuster. This paperwork will indicate the cargo, amount of the coverage, the dates the coverage applies, the destination, and other vital information.
Find the Cheapest Trucking Insurance Today
Whether you're looking to overhaul your entire commercial trucking policy or want to do your due diligence in finding a great motor truck cargo insurance, make sure you shop around. The price of your cargo policy often includes the types of cargo being transported, the value of the cargo, and the destination.
Find the best insurance at the lowest rates by calling SoCal Truck Insurance today! We not only offer more kinds of coverage you need but can also help advise you on the best way not to overpay for your insurance.
Let us show you more ways you can save. You owe it to your company to find the cheapest truck insurance policy that will both protect your cargo and save your company money.
If you need help in finding cargo insurance, check out  our comprehensive article about finding the best cargo insurance companies for my business today.
Get your free quote today by stopping by the SoCal Truck Insurance website or giving us a call!