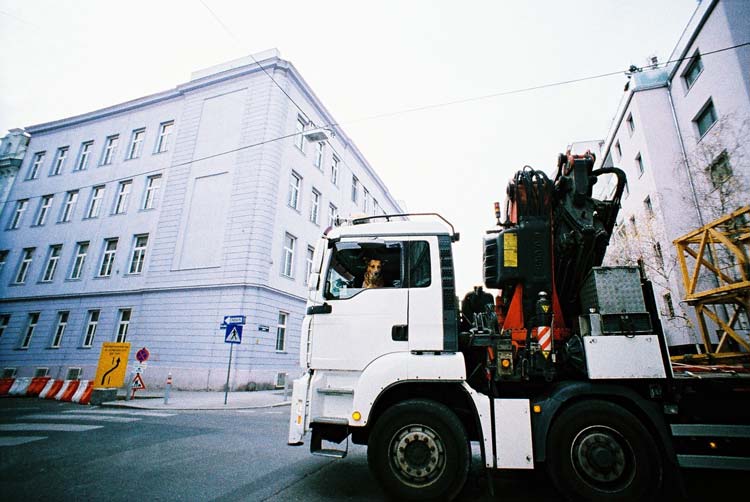 How to Determine Excess Liability Coverages
Anyone who has been in a significant accident knows that you can never be too careful when it comes to your commercial insurance for truckers. Even with a comprehensive commercial insurance plan in place, significant incidents can lead to major financial troubles. That's why there is something called excess liability coverage. Protecting your business is worth knowing all of your options, so here's what you need to know about excess liability.
Excess Liability Defined
Excess liability coverages are insurance policies that provide limits in excess of your underlying liability policy. Excess liability coverages aren't necessarily broader than the underlying policies, which means you're not covered for more types of incidents or occurrences. The sole purpose of an excess policy is to provide additional limits of insurance.
A simple example would be if you purchased some kind of general liability insurance. Your insurance company offers coverage of up to $100,000. What happens if you are involved in an accident that causes $150,000 in damages? Your underlying insurance policy would cover $100,000, but you'd still be on the hook for the remaining $50,000. Excess liability coverage would provide insurance over the remaining $50,000 that isn't covered by your cargo plan.
Of course, your actual insurance policy is a bit more complicated than the example provided. But the key takeaway is that excess liability fills in the holes and gaps leftover from your primary insurance plan. In a way, excess insurance is an insurance plan for your insurance plan. It makes sure that you are completely covered, even if your initial plan is maxed out.
You'll be glad to know that excess liability coverage can work with more than one underlying policy. For example, you could have one excess liability plan that works with both professional and general liability coverages. Of course, excess plans can be more restrictive and include more exclusions to how the policy works. It's always wise to talk with your commercial insurance provider to learn exactly how your policies work.
Excess Liability Helps
There are several instances when an excess liability policy comes into play to help increase your coverage:
Lawsuits and legal expenses for your business
Property damage and bodily injury cases
Additional protection on top of your regular commercial insurance for truckers
Other excess liabilities on top of your primary insurance plan
On the flip side, here are situations when excess liability is not appropriate:
The first line of insurance
To cover multiple policies
Umbrella Insurance vs. Excess Liability Coverages
There tends to be a good deal of confusion between the terms Umbrella Policy and Excess Liability Insurance. These two terms are often used interchangeably, even in the insurance industry. While they share some similarities meant to extend your primary plan's coverage, there are several significant differences between the two.
Umbrella insurance is an additional liability plan meant to protect you and your business from damages or losses not covered by your existing policies. Just like excess liability plans, umbrella policies can extend over multiple liability policies.
The most significant differences between an umbrella policy and excess liability policy are:
Excess liability adds limits beyond your underlying policy, but does not impact the actual terms of the policy. For example, if your general liability insurance doesn't cover damages from fire, an excess liability plan will not add fire damage to the list of coverage. It will, however, essentially increase the maximum limits for your insurance plan.
Umbrella insurance can provide broader coverage than what's included in your underlying policy. For example, if your general liability insurance doesn't cover damage from fire, an umbrella policy can help make sure that you are covered for fire damages.
Can You Stack Insurance Limits?
Stacked insurance comes into play with your business having multiple insurance policies. Stacking is the practice of applying the policy limit of each policy to the loss from damage incurred over two or more policy periods.
Let's say that your trucking firm owns several semi-trucks on the same commercial insurance for truckers policy. Each policy has a specific limit. Stacking would be combining the ceiling of each truck's coverage to greater a higher composite limit, thus providing more coverage.
Pretend that you have two 18-wheelers that both have $25,000 in coverage each. When stacking, you could claim up to $50,000 to cover expenses from an accident.
Stackable insurance policies will often cost more, but can provide additional coverage when you need it. Many commercial insurance providers do not allow any kind of stacking. Their policies will contain strong anti-stacking language to prohibit multiple policies from responding to a single incident.
Excess Liability Coverages Quotes
When looking for the cheapest commercial insurance for truckers, it's always prudent to get several quotes from different insurance carriers. Start with your current insurance policy as a place to start. It's crucial that you compare apples to apples as some companies may offer lower prices but also offer inferior insurance coverage.
Always make sure to ask your agent about options to customize your policy to suit your company's specific needs. You worked hard to create a unique business, so don't settle for cookie-cutter insurance plans.
Call SoCal Trucking Insurance Today
Don't wait until you're sitting in a courtroom fighting for the life of your company to take your commercial insurance needs seriously. Protect your business by having the right amount of coverage for your needs. Every day that your truck is on the road, you are exposed to risks that could destroy your life's work.
Call SoCal Trucking Insurance to discuss your options. We know the trucking industry and can help you find the right coverage so that you're never left in a lurch. Adding an additional layer of protection through excess liability coverage is just one way we help companies like yours stay protected.
Give us a call today and get a free, customized quote. You won't find cheaper insurance at this quality anywhere else. That's the SoCal Trucking Insurance Promise!