bg1
Commercial Truck Insurance California - Get The Best Offer Today!
Get a Free Commercial Truck Insurance Quote Today
Ready to Serve The Best Insurance Policy
At SoCal Truck Insurance, we understand the daily risks you face as a specialty vehicle owner-operator—that's why we have developed a reliable program designed to meet your specific needs while saving you substantial premium dollars.
We offer comprehensive commercial truck insurance quotes in California. It's vital for you to secure the appropriate coverage-—and fast.
Do you know if your California commercial trucking business is up-to-date with important state and federal insurance filings?
Why Do You Need Insurance?
You are required to carry specific insurance coverage in order to comply with various industry regulations. We make it our top priority to make certain that you are fully compliant so that you can continue to do what you do best!
We pride ourselves in offering customized packages that house all of your coverage needs under one roof.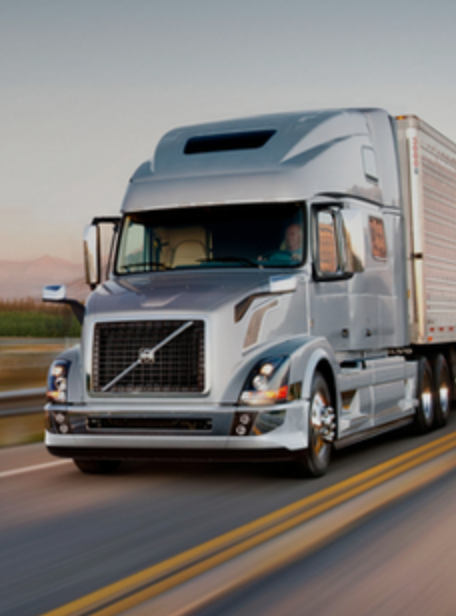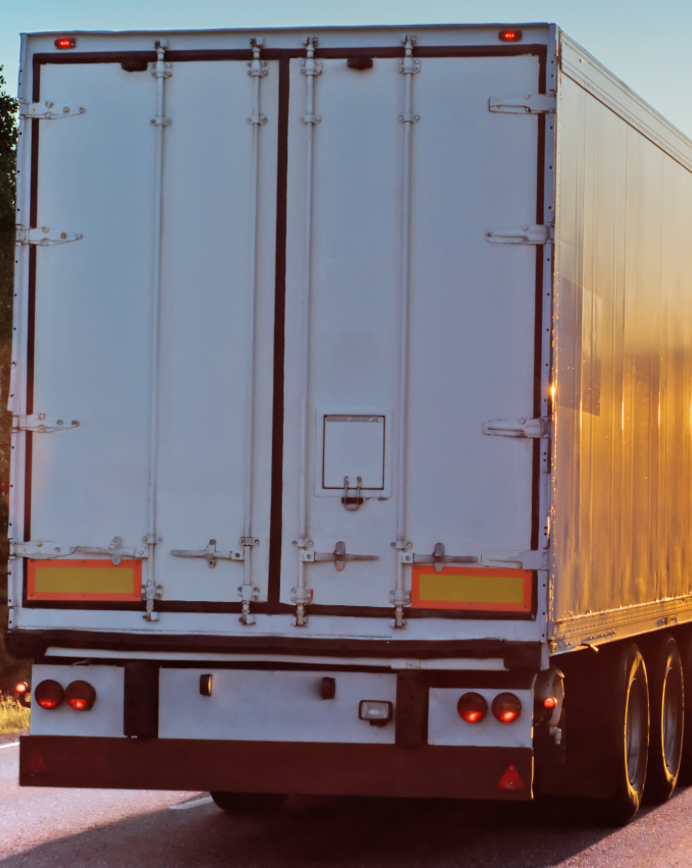 Motor Truck Cargo Insurance
Limits, deductibles, and other details
Coverage options include Motor Truck Cargo, Physical Damage, General Liability, Excess Liability, Workers Compensation, And more...
Our team aims to take the hassle out of securing effective California commercial truck insurance coverage, and when you partner with us, the benefits don't stop there. We can offer you and your commercial fleet Annual Road Side Assistance for $149 per year.
Interested in learning more? Contact us today to learn more about our specialty insurance programs!
Commercial Truck Insurance Offer
As a commercial truck driver in California, you face certain risks as soon as you hit the road. We've developed a reliable and cheap commercial truck insurance program that meets your needs and helps you save money.
Get Adequate Coverage from a Reliable Company for Your Vehicle Business

Commercial truck insurance protects you from out-of-pocket expenses if any of your vehicles are involved in an accident while using your truck to transport items. If you also use your truck professionally and personally, a truck insurance policy will fill in any gaps with your personal auto insurance.
When it comes to insurance in California, trucking policies typically begin with primary liability and build on that with other commercial insurance coverages based on your business's unique needs. You are required by law to have primary liability coverage.
Types
Our experienced team can help you determine which type of trucking insurance you need to make your business a success. We cover all types of trucks, from freight to lumber and more.
Primary Liability
Your business is required to have primary liability insurance, which covers any damages you might cause to others while operating your truck.
Motor Truck Cargo 
Motor truck cargo insurance protects the owner operator's freight and covers the liability for any lost or damaged cargo.
The freight your company transports is valuable, and accidents can cause significant losses to your company, and its clients. During transport, a number of situations can occur from collisions to fires, accidental damages, and more.
In the event that your cargo is damaged or left on a roadway because of an accident, motor cargo will cover your liability. It will also cover any legal expenses that result from your clients taking action or any other cargo-related costs.
Physical Damage
Any collision can result in damage to your truck or another commercial vehicle. When even a minor accident occurs, you may be faced with significant repair and replacement costs. Physical damage insurance will cover you in case you need to repair or replace a truck after an accident.
Whether your truck is damaged in a collision with another driver, an object, or there is a non-collision accident, physical damage insurance makes sure that you'll be protected.
General Liability
General liability insurance covers medical payments, property damage, bodily injury, personal injury, and other common types of liability.
This means that accidents while unloading are covered by general liability, and your business is protected from the cost of any accidents that occur around your business.
Excess Liability
Excess liability coverage protects your business in the case of a catastrophic event. This type of coverage offers commercial truck insurance for amounts beyond the normal limits of a standard insurance policy.
Workers Compensation 
Workers' compensation is important for any type of business, especially those that can result in injury to their workers—anything from collisions to falls and can happen to a truck driver.
Workers' compensation gives your company coverage for its drivers and staff members to cover your liability for any medical costs and/or lost wages for those who are injured on the job.
Comprehensive Overview of Commercial Truck Insurance Policies
Commercial truck insurance, crucial for trucking companies in California, encompasses several key policies. Liability coverage, a legal necessity, handles costs related to third-party damage or injuries caused by truck drivers, significantly impacting the overall commercial truck insurance cost. Physical damage coverage, often required by lenders, caters to repair or replacement costs of your truck if it's damaged, vandalized, or stolen. Uninsured/underinsured motorist coverage is a safety net against incidents involving drivers without adequate motor carrier insurance. Commercial cargo insurance, a vital component, covers the freight being transported, with certain exclusions based on the nature of goods. Insurance providers typically offer these services online with dedicated phone lines for customer service and claims, offering comprehensive support to trucking companies, thus, balancing cost and coverage in your policy is key, and tailoring the policy to your specific needs can ensure you continue to provide your valuable service without financial worries.
Choose a Commercial Trucking Insurance Company in California Who Knows Your Business
When it comes to choosing a commercial California trucking insurance company, make sure to look at their reputation and experience. When you work with SoCal Truck Insurance, you'll get the California commercial trucking insurance you need along with a sense of relief.
Remember that as your company evolves and grows, so too will your California commercial trucking insurance needs. Every year it's important to reevaluate your insurance and determine whether you're getting the protection that your company needs.
Frequently Asked Questions on Commercial Truck Insurance in California
What is the average cost of commercial truck insurance?
The cost of commercial truck insurance varies based on your specific needs.
Owner operations with a lease with a motor carrier can expect to pay anywhere between $3,000 to $5,000 per year. Those with their own authority can expect to pay anywhere between $9,000 to $12,000 per truck every year.
To get the best cheap trucking insurance, make sure to compare offers and quotes from multiple insurance companies.
What is commercial carrier insurance?
Commercial carrier insurance, also known as a motor carrier policy, is a commercial automotive policy that addresses the trucking industry. If your trucking business transports any type of item from cargo to livestock, you need commercial carrier insurance.
Coverage included under the umbrella of commercial carrier insurance include auto liability, trailer interchange, physical damage, and more.
This policy is an alternative to the truckers' policy to reflect changes in the industry, and it is the appropriate policy for all types of motor carriers, whether you're for-hire, private, or both.
How much cargo insurance do I need?
Depending on the nature of the cargo that's being transported, you will need bodily injury and property damage liability in the minimum of $750,000 to $5 million. You will need cargo liability in a minimum of $5,000 per vehicle and $10,000 per incident, depending on the type of cargo.
How much does motor carrier insurance cost?
Motor carrier insurance is one of the biggest expenses for a motor carrier. New authorities can expect to pay around $12,000 per year for a $1,000,000 liability or $100,000 cargo policy.
This is, of course, just the bare-bones type of policy, so it's important to determine your custom needs.
What kind of insurance do I need for a trucking business?
The type of insurance you need for your trucking business will depend on the type of cargo you are transporting and the nature of your business.
These are the different types of commercial insurance you may need to purchase before you can start operating your business.
Primary auto liability
General liability
Physical damage
Bobtail
Motor truck cargo
Rental reimbursement
Trailer interchange
Medical payment
Uninsured/underinsured motorists