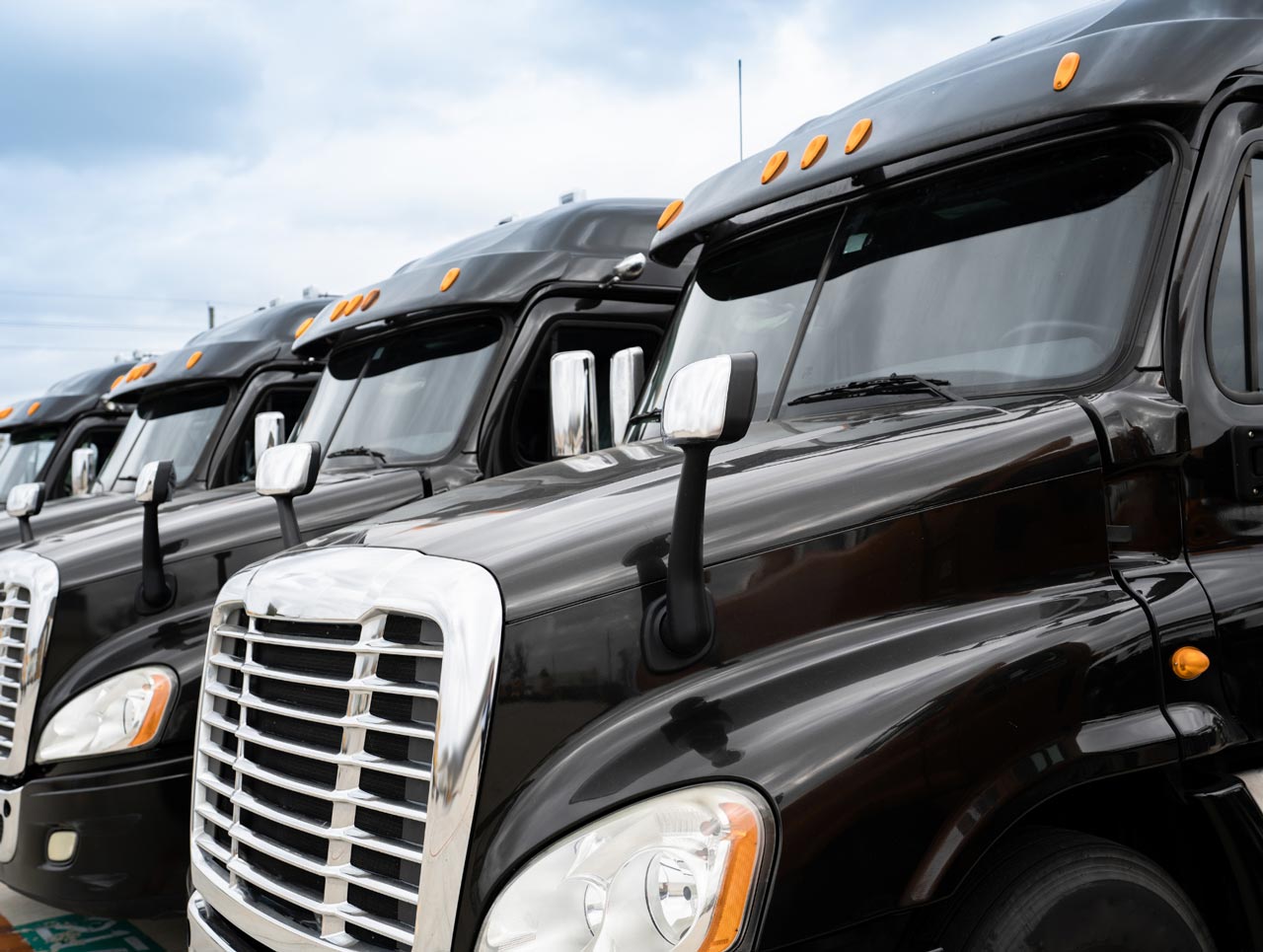 Starting a Business: Getting Inexpensive Trucking Insurance
For their new enterprises, most truckers are anxious about acquiring low-cost commercial truck insurance. This could be as brief as cheap temp semi truck insurance or as comprehensive as long-term coverage. You could be concerned about receiving the best deal and dealing with a trustworthy company. It's also crucial to understand how much coverage you'll require. In essence, it's Truck Insurance 101 for starting a successful trucking business.
Each year, around 500,000 trucking accidents occur in the United States. This is only one example of how a trucking firm could lose money. Theft of trucks and cargo, third-party damage and injury, and cargo damage are all losses that trucking companies must plan for and protect against. Looking into short term truck insurance can be a viable solution when there's a need for temporary coverage.

This is where commercial truck insurance comes into play. If you have the proper insurance coverage, you may be comfortable that you are protected against any loss.
On the other hand, finding coverage that actually protects you can be tough. Especially when you're in search of affordable commercial truck insurance that doesn't skimp on the benefits. Before you start shopping for insurance, it's vital to understand the basics, as well as what to look for in providers and packages. This way, you'll be able to get cheap commercial truck insurance.
6 Strategies to Save Money on Commercial Truck Insurance
Many factors are taken into account by insurance companies when calculating your business trucking premiums. Knowing what carriers are searching for might assist you in obtaining dependable coverage at a reasonable price.
Here are the top six strategies to save money on commercial trucking insurance.
1. Get Experienced Drivers
When it comes to establishing truck insurance prices, insurance companies are particularly interested in years of driving experience. Truck drivers with more experience can cope better with bad weather and other challenging working situations.
Providers consider your operation to be less dangerous. As a result, they'll be willing to cut trucking insurance rates. Your drivers should have a minimum of two years of commercial driver's license (CDL) experience.
2. Check the Driver's Employment History
A driver who switches firms frequently does not inspire confidence in insurance companies. Drivers who have worked for a few companies for a long time are seen as more stable and have a cleaner past with fewer jobs and possibly insurance coverage gaps to analyze. It also means they've worked with specific equipment and routes before.
3. Invest in newer trucks
Your commercial trucking insurance premiums are influenced by the age, value, and condition of your trucks. The premium rate choice is also influenced by routine maintenance and the installation of new equipment on vehicles.
Stick to new trucks, preferably those that are 10 years old or newer. When possible, the truck should also contain sophisticated equipment, such as accident avoidance systems designed for commercial trucks.
4. Hire Drivers with Clean Driving Records
The best predictor of the future is the past. When compared to their contemporaries, drivers with a history of multiple accidents and penalties have a higher risk rating. The opposite is also true, and insurance companies are aware of this trend.
As a result, consider recruiting drivers who have a lower number of traffic violations and accidents. Hire drivers who have had no more than two minor moving offenses in the last three years.
5. Make a Plan for Your Trucking Routes.
Your business trucking insurance premiums are influenced by the routes that your trucks travel. The danger level of a route is affected by factors such as the frequency of adverse weather, population density, and so on.
When planning your trip, try to avoid densely populated areas and places prone to terrible weather.
6. Consider Increasing Your Deductible
When properly applied, the variables listed above have the potential to lower your insurance prices. Consider modifying your semi truck insurance policy if you still find yourself paying unreasonably high premiums after implementing the aforementioned procedures. A greater deductible lowers the cost of trucking insurance.
However, if you are involved in an accident, you will have to pay greater upfront charges. If you decide to go this route, choose a deductible that your firm can afford to pay without adding to its costs. Set up a policy review with your commercial trucking insurance agent to find out the best possibilities for lowering your company's insurance premiums before making any changes to your coverage.
Factors of a Good Commercial Truck Insurance
Amazing Deals
Every vehicle owner hopes to get a good deal on their insurance. It's critical to separate this option from the cheapest. What looks to be low-cost commercial truck insurance may end up being more expensive than other options, depending on what is covered.
If your deductibles are high, for example, a policy with low rates may end up costing you more in the long run. On the other side, a bundle with a larger monthly premium but a zero-deductible plan may be less expensive.
The Claiming Process
Check out potential business car insurance providers and programs to ensure that claims are processed quickly. Not all claims departments are created equal.
If your claim is processed swiftly, you'll be able to go back on the road sooner. Because time is money in the logistics industry, don't waste it by dealing with an insurance company that is slow to answer.
Specialization
One of the most important factors to consider when shopping for commercial truck insurance is the insurer's specialization. Is truck insurance one of their specialties? They might not be the best solution if that is the case.
Commercial truck insurance firms hire experienced Transport Risk Specialists (TRS) to assess your risks and work with you to secure the best rates and most comprehensive coverage.
You should also inquire whether a particular commercial truck insurance firm specializes in local radius or long-distance coverage, since this may influence whether their policies are a good fit for your requirements.
Choose Cheap Semi Truck Insurance
It's not always simple to lower your business transportation insurance premiums. While the steps shown above may not save you a lot of money on your premiums on their own, when used together, they can significantly lower your costs while still providing adequate coverage on your semi-truck insurance policy.
Start looking for coverages and quotes today to get your business up and running, or to discover a more affordable insurance option. Part of managing a successful business is knowing when and where to look for cost-saving opportunities, and semi-truck insurance is no exception. So, choose cheap semi truck insurance that still offers ample coverage for your needs.  You may also want to consider getting short-term truck insurance .
Let's discuss how you can get cheap trucking insurance, send us an email at [email protected] or contact our team at 888-891-4304 at SoCal Truck Insurance today!
Frequently Asked Questions
What type of information is needed to get a quote for cheap semi truck insurance?
To get a quote for cheap semi truck insurance, the following information is typically required: details of the type and weight of materials you're hauling, your freight volume, the state(s) in which you operate, and your desired limit of liability coverage. Additionally, details about your past insurance history and the size of your fleet, if applicable, may also be necessary.
What types of liability insurance are available for semi trucks?
There are several types of liability insurance available for semi trucks. The primary one is liability insurance, which is mandatory and covers damages or injuries caused to others in an accident. General liability insurance covers incidents that might occur when you're not operating the vehicle, while bobtail insurance provides coverage when a trailer is not attached to your truck.
How can insurance agents help me understand my insurance needs?
Insurance agents can provide valuable insights about your specific insurance needs. They can answer all your questions and provide advice tailored to your particular operations, helping you understand the types of insurance that are mandatory and those that are optional but beneficial, such as physical damage coverage.
Are there any discounts available for semi truck insurance?
Yes, many insurance companies offer discounts for semi truck insurance. These could be for safety features installed on your truck, maintaining a clean driving record, or bundling multiple types of insurance together. It's always a good idea to ask your insurance provider, like SoCal Truck Insurance, about potential discounts that could make your premiums more cost-effective.
How can I increase the limit of my liability coverage without significantly increasing my premium?
Increasing your liability coverage limit doesn't always mean a significant increase in your premium. One effective way to keep your premiums affordable is by maintaining a strong safety record. Implementing and maintaining a comprehensive safety program can help. Understanding deductible options and how changing your deductible can affect your premium is also beneficial.