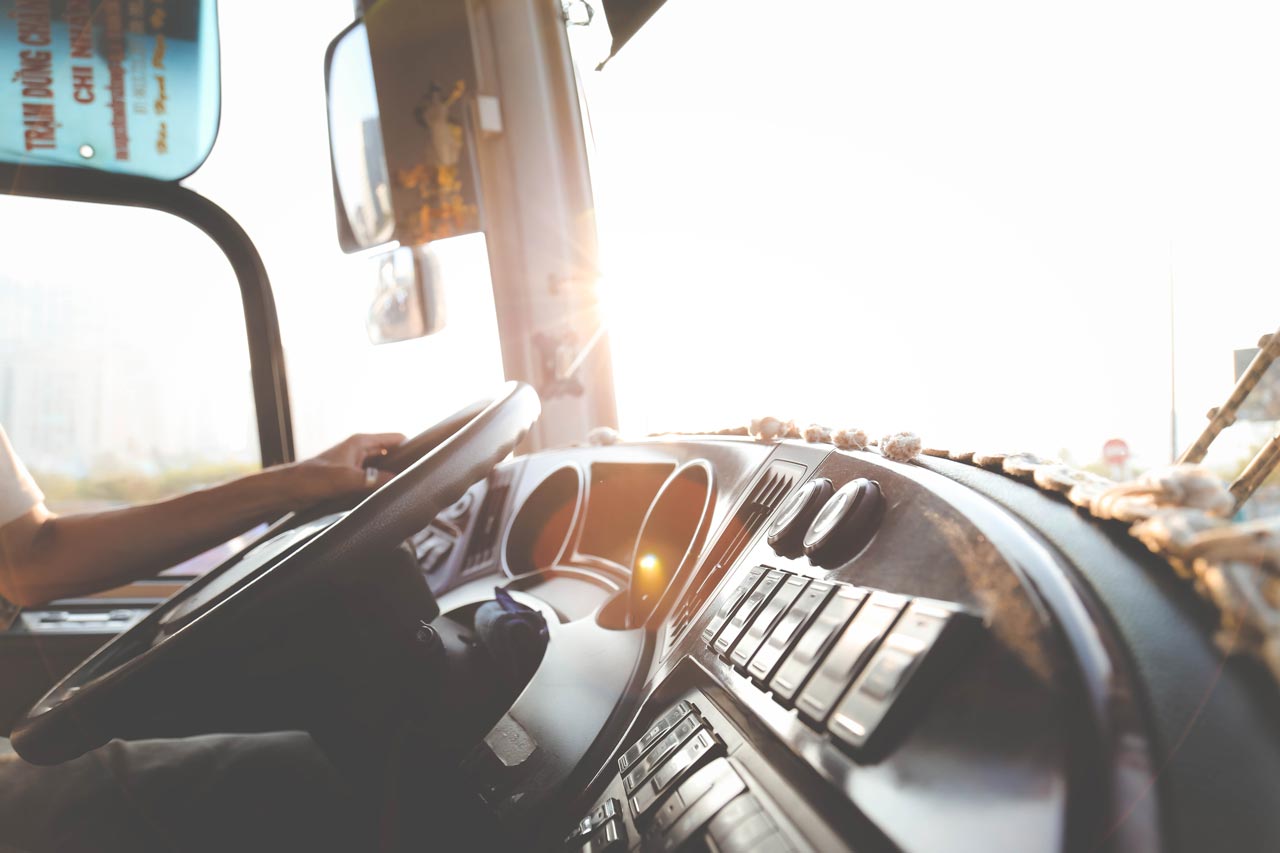 Trucking Operator Guide: How Much is Truckers Insurance?
For commercial trucking business owners, cheap truck insurance is a substantial investment. Before you sign up for a commercial truck insurance policy, it's critical to make sure you understand the coverage your company requires and that you follow all federal and state regulations.
In this article, we will provide you with everything you need to know about commercial truck insurance, including average costs and the various types of coverage, to help you make the most informed decision for your trucking business. Continue reading below to learn more.
Whether you work for a commercial trucking company, a motor carrier, or own your own fleet of commercial trucks, trust SoCal Truck Insurance to provide you with the most competitive commercial truck insurance rates available.
What Is Commercial Truck Insurance?
Commercial trucking companies and individual truck drivers all require commercial truck insurance, which is a collection of auto insurance plans, per the Federal Motor Carrier Safety Administration (FMCSA). This insurance is designed to protect you financially and legally against bodily injury and property damage, as well as provide coverage for specific cargo and trucking equipment.
Types of Commercial Truck Insurance
Professional truck drivers continue to drive more and more as the trucking industry grows. With so many miles on the road, it's critical to secure truck drivers and select the best truck driver insurance for your company.
Here are some of the most common types of truck driver insurance:
General Liability Insurance
General liability insurance, often known as public liability insurance in the trucking business, covers third-party bodily injury and property damage that is not related to truck transportation. General liability, for example, covers injuries a client receives if he slips in your garage but not if you hit him with your truck.
Trucking Liability Insurance
Trucking liability insurance, commonly known as main liability insurance, covers injuries and property damage caused by you while driving your truck. For truckers who need a federal filing, the Federal Motor Carrier Safety Administration (FMCSA) imposes a minimum liability limit of $750,000 combined single limit (CSL) or $1 million.
Non Trucking Liability Insurance
Non trucking liability insurance covers third-party losses and injuries that occur when you're driving your truck for non-business objectives, such as conducting personal errands. Non trucking responsibility pays for the other person's medical bills and property repairs if you have a truck accident while not working. This insurance is mostly for drivers who are leasing a vehicle from a motor carrier.
Bobtail Insurance
Bobtail insurance protects you and your semi-truck when you're driving for business but not hauling a load, such as when you're commuting between jobs. If someone sues you after an accident, the coverage will cover your legal expenses. Bobtail insurance is frequently required of leased drivers by motor carriers.
Physical Damage Insurance
Accidents, natural catastrophes, theft, and vandalism are all covered dangers for physical damage insurance, which pays for damages and repairs to your truck. It is not needed by law, but it is strongly recommended for all drivers. Furthermore, most lenders require physical damage insurance as a condition of credit.
Motor Truck Cargo Insurance
Cargo insurance for trucks covers your obligation for the cargo you transport, usually paying up if it is lost or damaged. Although it is not required by law, it is highly recommended for both owner-operators and for-hire motor carriers.
How Much Does It Cost to Insure a Commercial Truck?
The cost of commercial truck insurance varies depending on a variety of factors. Here is what you can expect to pay for your commercial trucking insurance:
Primary Liability: $5,000-$7,000
General Liability: $500-$600
Uninsured or Underinsured Motorist: $50-$100
Umbrella Policy: $500-$700
Occupational Accident: $1,600-$2,200
Bobtail Insurance: $350-$400
Physical Damage: $1,000-$3,000
How the Price of Commercial Truck Insurance Is Calculated
A number of factors influence the cost of your truck insurance. Companies will examine your company's activities and industry to determine what coverage you require and how much you must pay:
Type of Cargo
The type of cargo you transport in your truck will influence the insurance risk level and, as a result, the price. The more dangerous or heavier your vehicle is in an accident, the more damage it can wreak.
Operating Radius
The higher the price, the more truck drivers utilize their vehicle and the longer distances they go. Long-haul trucking also means being behind the wheel for extended periods of time, which might make you exhausted and place you at a higher risk of an accident.
Type of Trucks Used
The more powerful and heavier your truck is, the more expensive it will be to insure. A lightweight pickup truck is easier to maneuver and is less likely to cause damage than a heavier one. Furthermore, because the more expensive the truck is, the more expensive the repairs will be, your insurance premiums are likely to rise.
Driver History
A trucker with a spotless driving record will always get a better price than one who has racked up numerous traffic tickets. Even a minor speeding ticket can increase the cost of your insurance policy by hundreds of dollars.
Frequently Asked Questions:
What is commercial truck insurance?
Commercial truck insurance is a set of auto insurance plans designed to protect financially and legally against bodily injury, property damage, specific cargo, and trucking equipment.
What are the different types of commercial truck insurance?
Types include general liability, trucking liability, non-trucking liability, bobtail, physical damage, and motor truck cargo insurance, each offering coverage for different scenarios and potential damages.
How much does commercial truck insurance cost on average?
Costs vary depending on coverage, with primary liability typically costing $5,000-$7,000, general liability $500-$600, uninsured/underinsured motorist coverage $50-$100, and other types varying similarly.
What factors influence the cost of commercial truck insurance?
Factors include the type of cargo, operating radius, type of trucks used, and the driver's history.
Why does a driver's history impact the cost of commercial truck insurance?
A driver with a clean record typically gets lower insurance premiums compared to one with multiple traffic tickets as they're seen as less of a risk.
Get a Cheap Commercial Truck Insurance Quote Today
Commercial truck insurance is a significant expense for trucking companies, and selecting the right commercial truck insurance provider for your business can help you save thousands of dollars in coverage and in the event that something goes wrong on the road. Before selecting an insurance provider, be sure to do adequate research and weigh all of your options.
Are you having a difficult time finding cheap commercial truck insurance for your trucking business?
At SoCal Truck Insurance, we understand the high expectations of your commercial trucking company, which is why we've put together a variety of dependable insurance packages that are suited to your company's individual needs. Based on our more than 25 years of experience, we are committed to offering customers like you the most competitive and customized commercial truck insurance available.
Give SoCal Truck Insurance a call today for a cheap commercial truck insurance quote and learn more about how we can help keep your business protected.