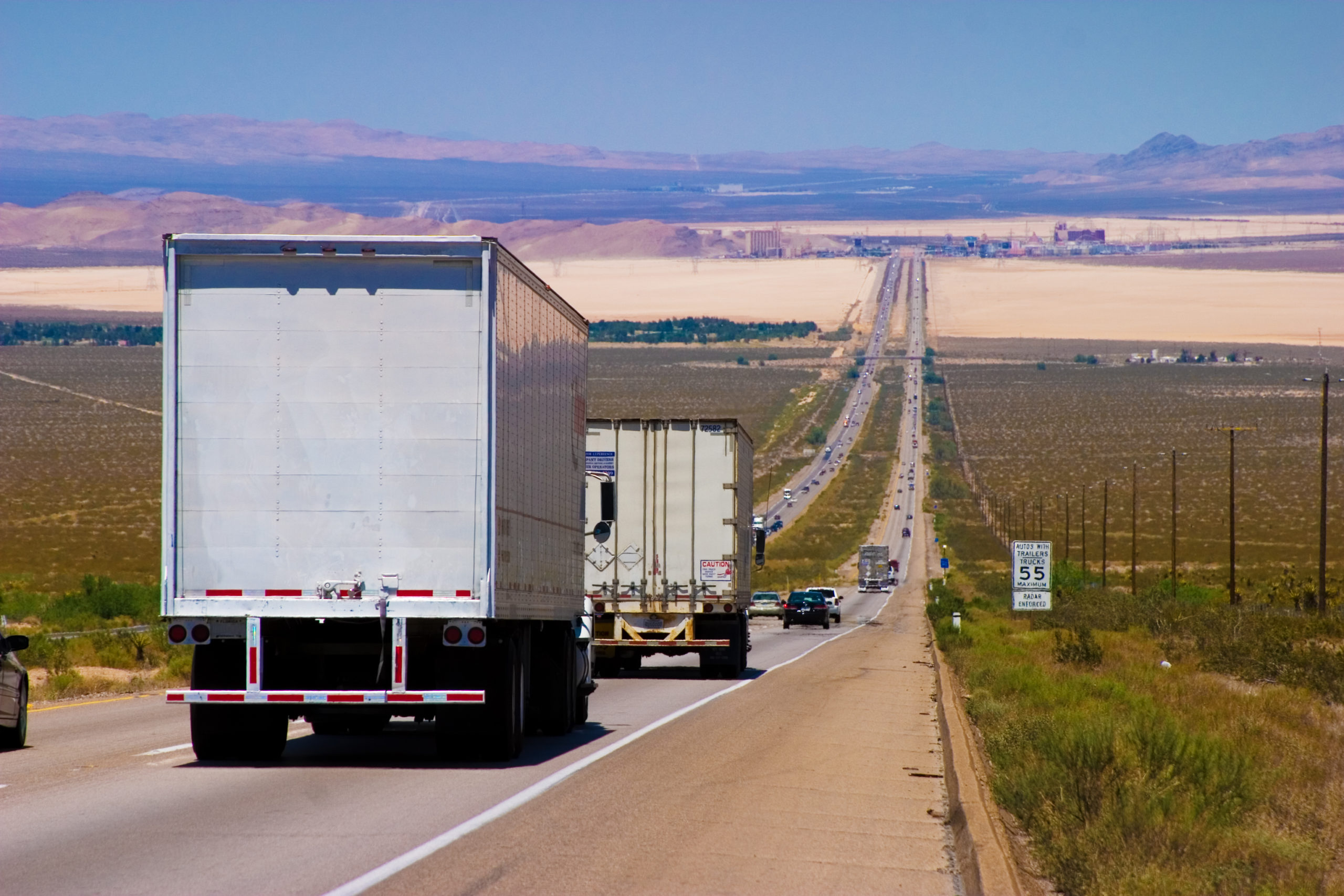 ​Finding the Best Cargo Insurance Companies for My Business
best one requires in-depth knowledge of the industry and the federal state laws the govern it. In this post, we address the most common FAQs on cheap truck insurance policies and how you can find the most suitable choice for your business.
​What is Cargo Insurance?
Cargo insurance is a series of commercial truck insurance policies. It applies to large vehicles like semi-trucks, tractors, pickup trucks, cement mixers, and tow trucks that are used to transport food and commodities for agriculture and construction.
Its purpose is to provide financial and legal protection from property damage and bodily injury and property damage and coverage for trucking and cargo equipment.
​What Types of Businesses Use Commercial Truck Insurance?
The following businesses buy commercial truck insurance, and the coverage is available for a single box truck or for an entire fleet. 
​Private Carriers
These are people who use their privately owned vehicles to transport goods on behalf of an employer. They may need to buy their own cargo insurance or be compensated by the employer for insurance costs.
​Motor Carriers
Trucking companies that own a fleet of vehicles for rentals also insure their fleet.
​Trucking Businesses
Owners and operators of trucking businesses also tend to insure their vehicles. Sometimes, they lease from motor carriers who carry the costs of the insurance policy.
​What Factors Do Businesses Consider When Choosing a Cargo Insurance Policy?
A business should look at the following factors when selecting the best cargo insurance:
Monthly Premium

– This is the amount the business needs to pay to retain the coverage.

Policy Limit – This is the maximum amount that the insurer is required to pay toward claims filed on the policy.
Deductible

– This is the amount the business must pay before coverage ensues.
How Much Truck Insurance Coverage Does My Business Need?
According to the Code of Federal Regulations (CFR), commercial trucks need to carry minimum insurance coverage depending on vehicle type and size and the cargo they drive.
The current minimum financial responsibility cargo companies are:
$5,000 per vehicle cargo liability for household goods

$10,000 per aggregate liability to above mentioned

$300,000 for non-hazardous cargo in vehicles under 10,001 pounds

$750,000 for non-hazardous cargo in vehicles 10,001 pounds and above

$1 million for oil being transported by for-hire and private freight vehicles

$5 million for other hazardous materials or explosives being transported by cargo tanks, portable tanks, or hopper-type vehicles with capacities in excess of 3,500 water gallons
How to Find the Best and Cheapest Commercial Truck Insurance
​1. Assess Your Risk Level
Your insurance coverage should cover the risks your business is exposed to. These are the potential damages, injuries, accidents, and other incidents that may arise during operation.
The most common risks in the trucking industry include:
Product damage due to incorrect handling or delivery

Typhoon delays transport and delivery

Employee injury and loss of income

Road accidents that destroy products in transit, resulting in cleanup and miscellaneous costs
2. Find Out What Types of Coverage Your Business Needs
The following types of coverage are common for truck businesses. Each varies depending on company size, type of vehicle, and routes frequently traveled.
Commercial Auto Insurance – covers legal costs, physical damage, and medical bills from accidents. It may or may not include trailer interchange and rental reimbursement with downtime.

Workers' Compensation Insurance – covers medical costs if an employee gets injured from a work-related incident. It also protects against lawsuits filed by parties involved in the incident.

Motor Truck Cargo Insurance – covers the expenses needed to replace damaged or lost cargo due to theft, fire, or motor collision. This is recommended for for-hire truckers.

Business Interruption Insurance – covers operation restoration expenses and lost income due to unforeseen circumstances such as a storm

General Liability Insurance – covers injury and property damage lawsuits that are not directly related to the truck operation. It can also cover copyright claims against a business.
​3. Scout for a Suitable and Cheap Truck Insurance Coverage
You can reach out to three financial professionals when scouting for commercial truck insurance policies. The first is a licensed insurance broker. He or she works on commission and is well-connected.
He or she has a network of insurance companies with varying coverage options he or she can connect you to. The only let-down is that you are not guaranteed to get the cheapest policy rate.
The second option is an online insurance marketplace. You simply fill out a form and the page generates a list of policies applicable to your choices. The upside with using this is you get to explore a wide range of options, but the task of researching or communicating with the insurance companies is all yours.
The third option is to contact individual insurance companies. You can do so through their websites or hotlines. This needs a bit of analyzing your comparison chart but you get firsthand information.
​4. Compare the Insurance Providers and Policies
As mentioned earlier, a business should look at the coverage, monthly premium, policy limit, and deductible amount when selecting a commercial truck insurance policy.
It wouldn't hurt to check reviews as well. The Better Business Bureau (BBB) and the National Association of Insurance Commissioners (NAIC) can also help you make the best choice.
5.​ Purchase the Coverage and Review It Annually
Once you find a good and cheap commercial truck insurance policy, you're all set until you need to file a claim. Do check if you can file claims online, through an app, or via phone call. This will greatly simplify the paper and legwork.
Keep a tab of the important reference numbers, hotlines, and monthly premium deadlines. Additionally, coverages can change as companies introduce new products, so it's best to check every year with your provider.
Frequently Asked Questions:
Why is it important to have cargo insurance for my business?
Cargo insurance protects your business from financial loss in case of damage, loss, or theft of goods during transportation.
How can I determine the coverage needs for my cargo insurance?
Assess the value and nature of your cargo, the transit routes, and any specific risks involved to determine the appropriate coverage needs for your business.
What factors should I consider when choosing a cargo insurance company?
Consider factors such as the company's reputation, financial stability, coverage options, claim settlement process, and customer reviews when selecting a cargo insurance provider.
How can I compare cargo insurance quotes?
Request quotes from multiple insurance companies, comparing coverage options, deductibles, premiums, and any additional services or benefits provided to make an informed decision.
Are there any industry-specific considerations when choosing a cargo insurance company?
If your business operates in a specialized industry such as hazardous materials or perishable goods, ensure that the insurance company has experience and expertise in providing coverage for those specific cargo types.
Choose SoCal Truck Insurance
SoCal Truck Insurance has been around for over 20 years providing the best insurance policy to vehicle owners and operators in California.
We offer affordable rates, personalized service, and 24/7 customer support. Let's protect your business together. To get a free quote, you may visit our website or contact our team of experts at SoCal Truck Insurance today!