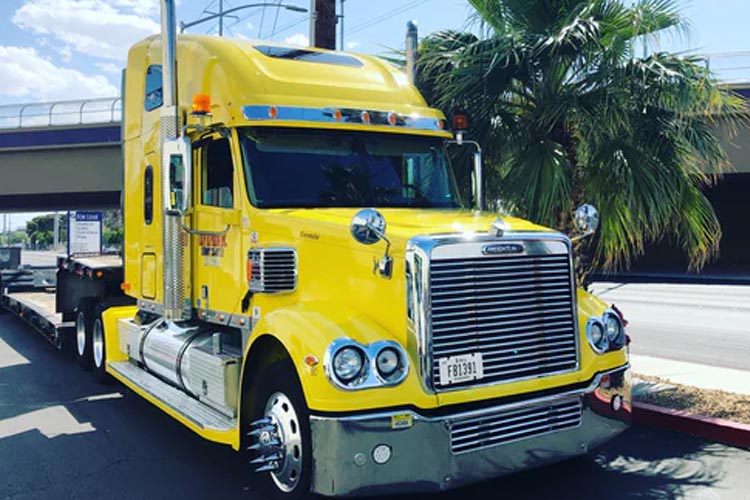 What Insurance Coverage Do You Need for Your Trucking Business
Whether you are an owner/operator or a manager running an entire fleet of trucks, you're going to need commercial truck insurance in California. Every state has a minimum amount of commercial truck insurance required, but California companies have to be extra careful. 
Beyond the bare minimum, there are many insurance options out there to cover a variety of needs. Your options will vary depending on the type of trucks you employ, your drivers, the kind of cargo you carry, and more. Your specific plan will consist of a few different types of coverage to protect your unique needs.
Even though there is no such thing as a one-size-fits-all commercial truck insurance package, here is what you need to know about what you'll need:
Reefer Breakdown Insurance
Just like you are required to carry some form of liability insurance for your personal vehicle, commercial vehicles need to carry insurance as well. Of course, commercial truck insurance can get more complicated since there are more factors to consider.
Commercial trucking insurance is used to cover instances where your truck hauls products, customers, materials, animals, etc. Essentially, you need commercial coverage if you use your vehicle for business. Your policy helps protect property and people from the damage your truck causes. From here, you can build your policy to meet your company's specific needs.
The Most Common Types of Commercial Trucking Insurance
While every company and trucker has unique trucking insurance needs, there are several more common types of coverage to consider. It's crucial that you examine the needs of your business to get the appropriate truck insurance quotes. Here are just some of the common policies:
Primary Auto Liability
Federal and California state laws require that you have primary liability. Every truck in your fleet, even if it's leased, needs to carry commercial trucking insurance. Primarily liability protects you in case a third party is injured from an accident.
General Liability
Every state also requires general liability coverage. General liability covers you if one of your drivers causes property damage or injures someone due to an accident. It also includes a driver's action on someone else's property, like at a loading dock or truck stop. General liability also helps cover mistakes made during delivery.
Physical Damage
If your truck or trailer is damaged from acts of vandalism, collision, theft, or natural disasters, physical damage coverage will pay for repairs. If the damage is so extensive that repairs are not possible, this coverage will pay to replace the truck or trailer. The kind of vehicles and equipment you use will determine your truck insurance quote.
Reefer Coverage
Also known as non-trucking liability coverage, bobtail insurance is used for times when a truck driver is behind the wheel of the truck for personal reasons or off of dispatch. This insurance doesn't protect a driver when they're on the clock or making money hauling something, but it does work almost any other time, like in between jobs.
Motor Truck Cargo
Motor Truck Cargo protects you if something happens to the cargo while in your procession. From cargo being stolen or lost to damage caused by theft, this coverage helps keep you protected. Your insurance quote will depend on the type of cargo that you haul.
Rental Reimbursement
If you need to rent a replacement truck while your commercial truck is being repaired, rental reimbursement covers that cost.
Trailer Interchange
Trailer interchange insurance is a physical damage policy for trailers being pulled under a trailer interchange agreement. Essentially, if your non-owned trailer is damaged by collision, fire, theft, vandalism, explosion, etc.,
Medical Payment
While every state varies in how this coverage works, medical payment coverage pays for you or your passengers' medical bills that are incurred while driving or riding in the truck.
Uninsured/Underinsured Motorists
If another driver causes an accident and doesn't have sufficient insurance to cover the damage, uninsured/underinsured motorists coverage will make up for what they lack.
Reefer Breakdown Coverage
If part of your trucking business deals with driving refrigerated trucks, you may want reefer breakdown coverage to protect you in case of refrigeration breakdown, lost cargo, or damage to products in a collision.
Finding Cheap Commercial Truck Insurance
Once you determine which kinds of insurance coverages are best for your company, you'll want to make sure you get a reasonable price. Commercial trucking insurance is one of the most significant fixed costs in the trucking business, so you definitely stand to save with a good deal.
Understand How Insurance Quotes Are Formed
When insurance companies are creating your commercial insurance quote, they are looking at several things:
What types of coverage you need
The kind of cargo you haul, where you haul it, and how it is stored
The types and number of vehicles in your fleet
The driving records of your drivers
Your company's safety and inspection history
Compare Commercial Truck Insurance
One of the best ways to ensure that you're not only getting the right kind of coverage at the right price is to get insurance quotes from multiple companies. It's crucial that you compare similar coverages from each company to ensure that you're comparing apples to apples. 
If you already have a commercial trucking insurance policy, you can use your declaration page to act as the foundation to compare new options. It's worth exploring new insurance quotes at least once every year or so to ensure that you continue to have the best rate.
It's also worth evaluating your needs each year. You may find that certain coverages are no longer needed or that you need protection in new areas. If nothing else, it's beneficial to take stock of your insurance coverage and needs on a regular basis, even if nothing changes.
Commercial Trucking Insurance You Can Rely On
Whether you've been in the trucking business for a long time or are just starting out, you need to stay on top of your commercial trucking insurance. It is easy to keep things as they've always been, but you need to evaluate your needs and shop around each year.
At SoCal Truck Insurance, we understand your daily risks or needs and pride ourselves on offering the best coverage for your business. Get a free consultation and quote, and call today.