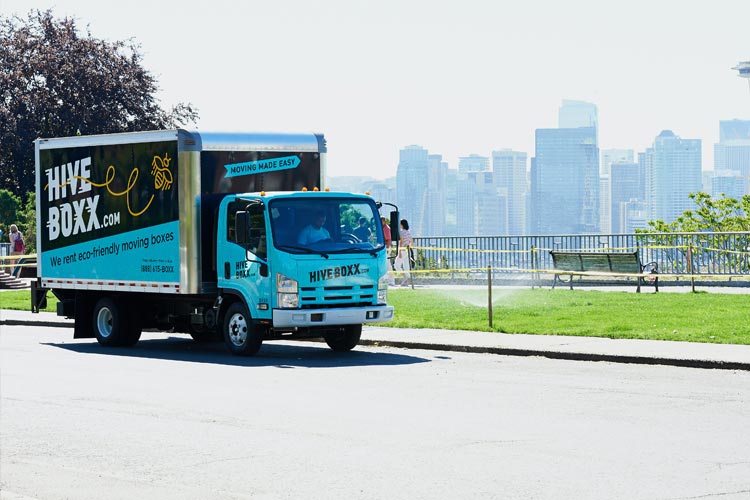 What Can You Do to Control Your Truck Insurance Premiums?
Commercial truck insurance is one of the most prominent parts of your company's budget. This fixed cost is not only required by state law, but is a prudent way to ensure your company stays protected in the case of an accident. 
While some companies experience riding truck insurance costs each year and feel like things are out of control, commercial trucking insurance expenses are not something you can cut from your budget. However it IS essential that you find ways to control your truck insurance costs without putting your company at risk.
Since your truck insurance company considers a number of factors when determining your insurance premiums, you'll definitely want to know what these are. You can then make a proper plan to ensure that you're getting the cheapest truck insurance possible for your business – without sacrificing safety.
Here are just some of the things you can do to impact your truck insurance costs:
Focus On Your Drivers
The men and women who operate your commercial vehicles play a huge role in what you pay for your truck insurance costs. Whether you hire drivers outright, deal with contracting companies, or use independent owners/operators, you can drastically lower your premiums by hiring the right people. Insurance companies want to know about those you employ and will even look at their driving records.
Look for Experienced Drivers
The number of years your drivers have been on the road makes a difference. Experienced drivers are more likely to avoid accidents. They should also know more about dealing with poor weather, long routes, and other working conditions. While that doesn't mean you shouldn't work with newer drivers, it does mean that you should focus on having plenty of seasoned veterans with at least two years of CDL experience on the job.
Take note, though: While younger truck drivers tend to be involved in more accidents, it's illegal to make hiring decisions entirely on age. Be careful that you look for actual experience over a particular age when making hiring decisions.
Examine Employment History
A driver with a resume that shows a constant change of companies in a short amount of time might raise a red flag for insurance providers. They are going to wonder why these drivers have moved around so much and if it was due to unsafe driving practices. Drivers who have worked with companies for extended periods of time appear safer. This stability not only shows that these drivers are of a higher caliber, but that they are more familiar with their equipment and routes.
Go for Clean Driving Records
Insurance companies are going to look at the driving history of every driver you employ. If someone has accidents and violations in their report, they are considered a higher risk. Drivers with a clean record are less of a threat in the eyes of providers. Of course, since commercial truck drivers are on the road more often than other motorists, they are more likely to have something on their records. Look for drivers with no more than two minor moving violations in three years.
Focus on Your Equipment
Beyond looking at your drivers, insurance companies also want to examine the types of trucks your company operates. Regardless of whether you own your trucks outright or lease vehicles, insurance companies care about the equipment you use. If you do lease your vehicles, your leasing company may also require specific levels of insurance, so check with them before committing to a provider.
Newer Trucks Result in Cheap Truck Insurance
The age and condition of your equipment has a massive impact on your overall premiums. Older vehicles are more likely to break down or have outdated safety designs. Modern vehicles have advanced technologies geared towards avoiding accidents and keeping passengers safe in an accident. Insurance companies see newer trucks as carrying lower overall risks. 
While it's not always feasible to completely replace your fleet, making even a slow trade for new vehicles will pay for itself in insurance savings. When possible, stick to trucks that are no older than ten years.
Maintain Your Fleet
You want to have records showing that your trucks undergo regular maintenance, including the installation of any new equipment. Trucks with a few more years on them can hold up rather well if they are correctly maintained. You can also update many elements of your vehicles to keep them safer on the road.
Polish Your DOT Safety Record
Make sure you keep an eye on your DOT safety record and do your best to keep in good standing. Your DOT safety record includes your owner-operator or fleet DOT safety rating, Safestat and inspection, ISS-2 scores, violations, and more.
Focus on Your Business
The final element insurance companies look at when creating commercial insurance quotes is your business. A well-managed company is more likely to operate safely.
Stay in Business Without Coverage Laps
Staying in business under the same name and maintaining your trucking authority goes a long way to reducing the cost of your trucking insurance rates. New trucking operations are viewed as higher risks and will have higher prices. Staying in business also means making sure that you don't have any gaps in your commercial truck insurance.
Invest in Safety Programs
A commitment to staying safe is a great way to reduce insurance costs. These programs don't only impress providers, but they reduce accidents at work. Safe drivers will bring down your insurance costs and other costs that come from injuries, delayed shipments, etc. due to accidents. Putting drivers through safe driving programs is a great place to start.
Consider a Higher Deductible
After you've implemented new policies and practices, you might find that your monthly premiums aren't exactly where you want them to be. You can also adjust your deductible to bring down your costs. Doing this will mean paying higher upfront costs after an accident, so you want to select a deductible that is not going to put your company in a bad position later on.
Frequently Asked Questions:
How do the drivers I employ affect my truck insurance costs?
Your drivers' experience, employment history, and driving records can significantly impact your insurance premiums. Hiring experienced drivers with clean records and stable employment histories can lower your costs.
What role does the type and condition of my trucks play in determining insurance premiums?
The age, condition, and safety features of your trucks affect your premiums. Newer trucks with advanced safety technologies are often viewed as less risky, potentially leading to cheaper insurance.
How does my business operations and management affect my truck insurance costs?
Insurance companies value well-managed companies and those with a consistent business name and authority. Avoiding coverage lapses and investing in safety programs can help lower your premiums.
What is the impact of my DOT safety record on my insurance premiums?
Your Department of Transportation (DOT) safety record, including safety ratings, violations, and inspections, plays a significant role in your insurance costs. Maintaining a good record can help reduce premiums.
Can adjusting my deductible affect my insurance premiums?
Yes, increasing your deductible can lower your monthly premiums. However, this means you'll pay more out-of-pocket after an accident, so choose a deductible that won't financially strain your company.
Compare Costs and Save
If you're looking for the best commercial truck insurance costs available, make sure to shop around. At SoCal Truck Insurance, we work with businesses large and small to find the best-fit insurance programs for their needs and budget. Call us today to request your no-obligation quote today.
Need tips to lower insurance premiums? Check out our article about ways to lower your semi-truck insurance premiums for tips.