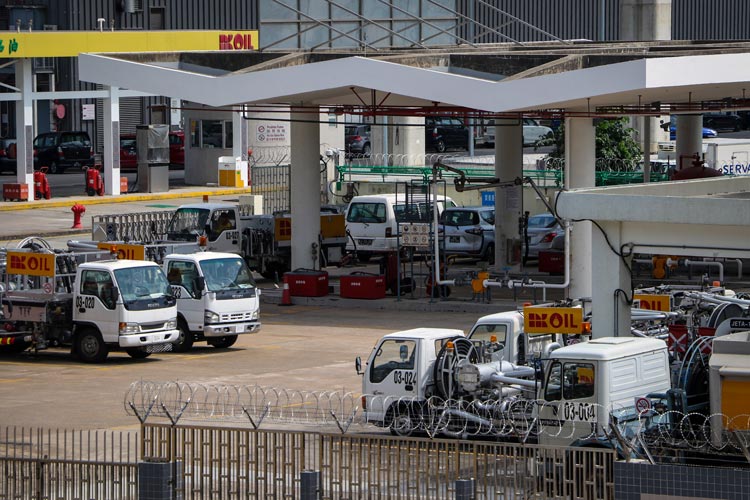 8 Common Mistakes Rookie Truck Drivers Should Avoid
Employment growth among heavy-duty truck drivers and tractor-trailer drivers is expected to increase over the coming years, which means that demand for commercial trucking insurance will be high as more truck driving jobs open up.
If you're thinking about becoming a trucker, or if you're just starting out with truck driving, you may feel a little bit scared or anxious. With all the legislation, rules, and regulations in effect, you want to make sure you're ready to start your new career successfully.
New truck drivers tend to learn the rules of the road over time, but some of the driver mistakes that new truckers make could cost you time and money instead.
Traveling on the open road and exploring new cities can be quite a life, but much like everything else, there are ups and downs to becoming a successful truck driver. Here is a list of common rookie truck drivers mistakes that most rookie truck drivers should look to avoid when starting out.
Rookie Truck Driver Mistakes
1. Not Taking Training and Safety Practices Seriously
Some of the most common safety violations committed by a truck driver are often things such as driving too fast, exceeding weight limits, ignoring highway safety practices, and insufficient vehicle maintenance. Making these errors can cause serious injury to not only yourself but to others, as well, and can cause death in the worst-case scenario.
When starting out behind the wheel, start developing healthy, safety-conscious habits early in your trucking career to prevent unnecessary incidents and keep a clean record of driving. Even if you are in a rush to reach the deadline, you must never miss a truck stop or inspection or fail to keep up with routine maintenance. It may not be easy to remember at times, but the hassle it can save you is well worth the extra time it takes to ensure your safety.
2. Overconfidence
One of the greatest rookie mistakes that every driver makes when beginning a new job is overconfidence, and drivers with a new commercial driver's license (CDL) are no different.
It's easy to get overly excited because you've finally received your CDL, but it's also easy to believe that makes you an expert when you're actually still a novice. You will need to be humble about the degree of information you have about the trucking industry, as it takes time to learn these processes in every trucking company you enter.
The specifications for your CDL are the minimum information that you need to be safe on the road under normal conditions.
However, while on the road, there's a lot of times, things aren't common, and you need to be humble about seeking advice and support when that happens. Don't underestimate the expertise and years of experience that experienced truck drivers have acquired during their trucking careers.
3. Rookie Truck Driver
Asking for clarity in every new job is important to ensure that you carry out your job duties in accordance with your employer's standards, and the same is true of driving a commercial truck. As you will eventually find out, it's more professional to explain things and ask for advice than to screw up something because you didn't want to ask a question.
Far too often, a rookie truck driver is going to get behind the wheel of a truck, assuming that their training and education is officially over. However, even the most skilled drivers will run into conditions that cause them to ask questions and brainstorm new ways to solve problems. Surrounding yourself with people you can trust who work for responsible people would make it easier for you to avoid these rookie mistakes.
4. Truck Driver Mistakes
However, one of the major rookie mistakes beginners make is to listen to too much advice. There are a lot of opinions out there on the best way to handle the truck driver career, but not all of them provide productive solutions.
Finding the voices that you can trust means creating a strong filter for bad information, and that can take time.
It's important to ask fellow new drivers for advice in these kinds of circumstances, but don't rely too heavily on all the advice you get. Some drivers aren't always the best sources, so take all the details you can; at the end of the day, you must make your own well-educated decisions about all that's going on in your profession and on the road.
5. Having Too High of Expectations
Life on the road as a truck driver can be very satisfying, but it's not as easy as some rookie drivers think it's going to be. Being away from home can be frustrating at times, and combating long journeys and maintaining professionalism can be overwhelming. Most rookie mistakes that new drivers make aren't inherently dangerous in terms of protection, but it's important to remember in when it comes to your personal happiness.
With long hours in a confined space, driving commercial trucks is very stressful work. Despite this, truck drivers feel that these expenses are worth the benefits. When starting out, understand that life on the road can be tough, but it's always worth it in the end.
6. Not Taking Care of Your Health
Another one of the most common rookie mistakes that drivers make is not taking care of their health. This sounds like something that should be self-explanatory but changing your lifestyle to adjust to life on the road can sometimes make things complicated. Spending your day behind the wheel of a truck is thrilling and may mean seeing the world in ways you might never have done otherwise, but sitting behind the wheel will make it difficult to take care of yourself.
Having to drive a commercial truck when you're tired is always part of the work, but if you're exhausted to the point that you could injure yourself or other drivers around you, it's time to take a break. No amount of work or sum of money is worth the risk of injury or, in the worst-case scenario, death. Part of becoming a good driver is knowing your limits, so be sure to take care of yourself while on the road to be more effective and safer in the long run.
7. Not Being Organized
Driving commercial trucks requires quite a bit of record-keeping, such as travel reports, expense receipts, and maintenance and repair records. Not arranging and organizing your paperwork could not only waste time but may result in inaccurate payments, trigger warranty problems with your vehicle, and make it difficult to properly file your taxes. This is why it's critical that you get well acquainted with your company's record-keeping policies.
Keeping yourself organized will help you save time and help you feel more at ease when you get started as a truck driver. Having the necessary paperwork you need to drive a commercial truck is obviously important, so make sure you're always packing your logs, keeping track of the receipts, and all other essential paperwork while on the road.
There's a lot of paperwork associated with being a truck driver, and staying organized will save you time and peace of mind while learning the ropes as a truck driver.
8. Lacking the Financial Assets to Operate
It's expensive to keep your truck on the road. If you get your CDL and go to drive for a trucking company, this is less of a concern because you'll learn the processes of the company while you prepare to drive.  
However, if you intend to eventually become an owner-operator, be sure to do your due diligence as it can be easy to underestimate the working capital that you would require to stay on the road.
Partner with SoCal Truck Insurance for Your Commercial Truck Insurance Needs
If you're looking for affordable commercial trucking insurance, look no further than SoCal Truck Insurance.
We understand that each trucking industry is unique and will require specific insurance to ensure their business is protected, which is why we offer affordable truck insurance options for nearly every type of truck business. We are committed to providing each of our customers with the most affordable commercial truck insurance policies in the market, and we also offer customized packages that make it easier to keep track of your policies in one location.
At SoCal Truck Insurance, we have more than 25 years of experience, and thanks to our 24/7 support, you can be sure that we will always be there for you. Our team is skilled in consulting with fleet managers and owner-operators to ensure that your business is protected. When you work with us, you can rest assured knowing that you are getting the best commercial truck insurance at the best rates possible.
Contact SoCal Truck Insurance today to get your free commercial truck insurance quote.