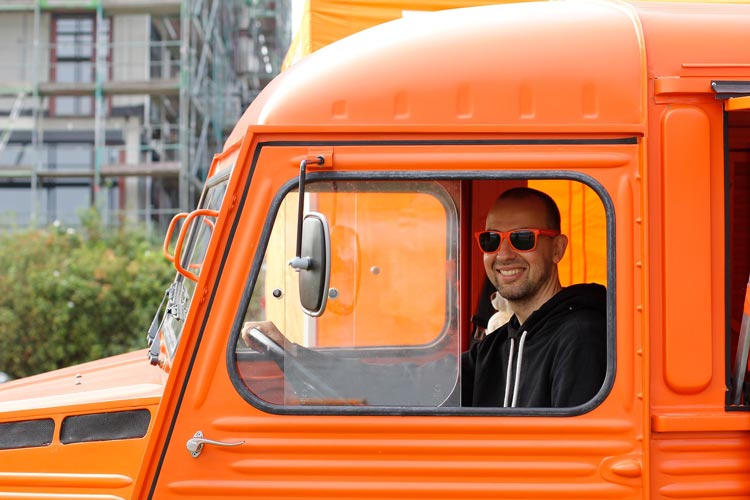 8 Characteristics of Successful Truck Drivers
Professionals in every industry, especially those who work for a truck insurance company, will tell you that a certain set of skills is required to excel in their respective occupations. Even though some skills come with natural talent, many can be trained and acquired to boost the overall efficiency over time. The same logic applies to supply chain management workers.
Truck drivers must maintain a consistent and effective set of characteristics to achieve the objectives of all parties concerned. However, life on the open road can be as frustrating as it is wonderful at times. A lot of different features make up a good truck driver, and there are a few main features that can turn drivers from a good truck driver to a successful truck driver.
Want to be the best truck driver you can be? Here are eight characteristics of good truck drivers.
8 Successful Characteristics Every Truck Driver Should Have
Adaptability
Truck driving can be a very unpredictable career. Being able to move smoothly from roadblocks, both on and off the road, will not only make a trucking career more enjoyable, but it is important to be adaptable for a truck driver to get the job done. Even in circumstances where you have a strategy, you need to know how to act quickly and safely if you encounter any mishaps on the road.
Patience
In relation to the previous point, here will be occasions when you're caught in traffic, or you blow a tire, causing your timetable to be disrupted, and you may not be able to travel as quickly as you'd like to or deliver your goods in a timely manner.
A variety of things can happen to any trucker on a day-to-day basis, but no matter what happens, it's important to keep calm and maintain your patience to ensure you always drive carefully. Patience is one of those qualities that will greatly improve your work life as a whole: not only will you be a more careful driver, but you'll also be more agreeable with customers and your team.
A Good Driving Record
Great truck drivers have a really strong driving record even prior to starting with their company. Having a good driving record gives your employer trust that the goods and equipment are always in good hands. From an organizational standpoint, great drivers are also easier to insure and keep business operating costs down (i.e., truck insurance).
Stress Management
Much like patience, knowing how to manage your stress is a good attribute for every great truck driver to have. We understand that it can be difficult while on the road, from random roadblocks to maintaining relationships with colleagues and customers, as well as life at home. However, being able to handle day-to-day stress is a vital skill for every successful trucker to have.
If you've always wanted to work on managing your stress, it's good to know that there are concrete ways to do so. Trying out a few breathing techniques or listening to a mindfulness podcast can both go a long way in decreasing your stress.
Time Management
Being able to keep track of your time and be as effective as possible is another good trait for every trucker to have. As a great truck driver, you need to be able to manage your time properly so that you can get your orders to customers on time. This means planning your breaks appropriately, pre-planning routes, and planning for unforeseen circumstances in advance.
Friendly Customer Service
Customer service experience is an outstanding quality to have as a truck driver. Though many people may not consider driving a truck to be a customer-facing task, having good people skills is one sure way to be a successful driver. This includes knowing how to communicate with employers, other drivers, customers, and service staff so that all truckers feel listened to and respected.
Good Communication Skills
You should always keep in mind that every face-to-face interaction you have on the road is also an extension of the company you are representing while on the road.
Similar to customer service, being able to communicate clearly will go a long way when looking to be a good truck driver. Whether you're talking to dispatch, customers, supervisors, or fellow truck drivers, you need to know how to interact efficiently, calmly, and politely at all times.
In relation to time management, this also means that you should remember to constantly update your team — even just to say that you're right on schedule.
Mechanical Knowledge
Last but certainly not least, having some mechanical experience as truck drivers can be extremely helpful on the road. Knowing how to deal with minor to major maintenance problems will save you time and money and give you the opportunity to perfect your machinery skills.
Additionally, it's also important to have mechanical knowledge of your truck to help ensure that your truck complies with safety standards. This is often why truck companies will assign a specific vehicle to each driver so that they know their truck from the inside-out.
Frequently Asked Questions:
What are some essential qualities of successful truck drivers?
Successful truck drivers possess qualities like good communication skills, adaptability, punctuality, a strong work ethic, and a commitment to safety.
How important is physical fitness for truck drivers?
Physical fitness is crucial for truck drivers as it helps maintain stamina, alertness, and overall well-being during long hours on the road.
What role does professionalism play in truck driving?
Professionalism is key in truck driving as it includes traits like reliability, respect for customers and colleagues, adherence to regulations, and maintaining a clean driving record.
How does time management contribute to driver success?
Effective time management allows drivers to meet delivery deadlines, plan routes efficiently, and maintain a balanced work-life schedule.
What impact does a positive attitude have on truck drivers?
A positive attitude helps truck drivers navigate challenging situations, maintain good relationships with dispatchers and customers, and stay motivated in their profession.
Keep Your Business Protected with SoCal Truck Insurance
Are you looking for ways for more cost-effective ways to protect your truck driving company?
At SoCal Truck Insurance, we understand the daily risks that every great truck driver faces, which is why we have developed a reliable program designed to meet your specific needs while saving you a substantial amount of money at the same time. That is why we are committed to providing our customers with the most affordable and most customized truck insurance policies in the market.
With more than 25 years of experience, SoCal Truck Insurance is proud to offer affordable truck insurance options for any type of trucking business. We offer the lowest rates on commercial truck insurance, and we proudly offer customized packages to keep all of your trucking insurance coverage needs in one secure location.
Don't wait, contact SoCal Truck Insurance today for a free truck insurance quote.