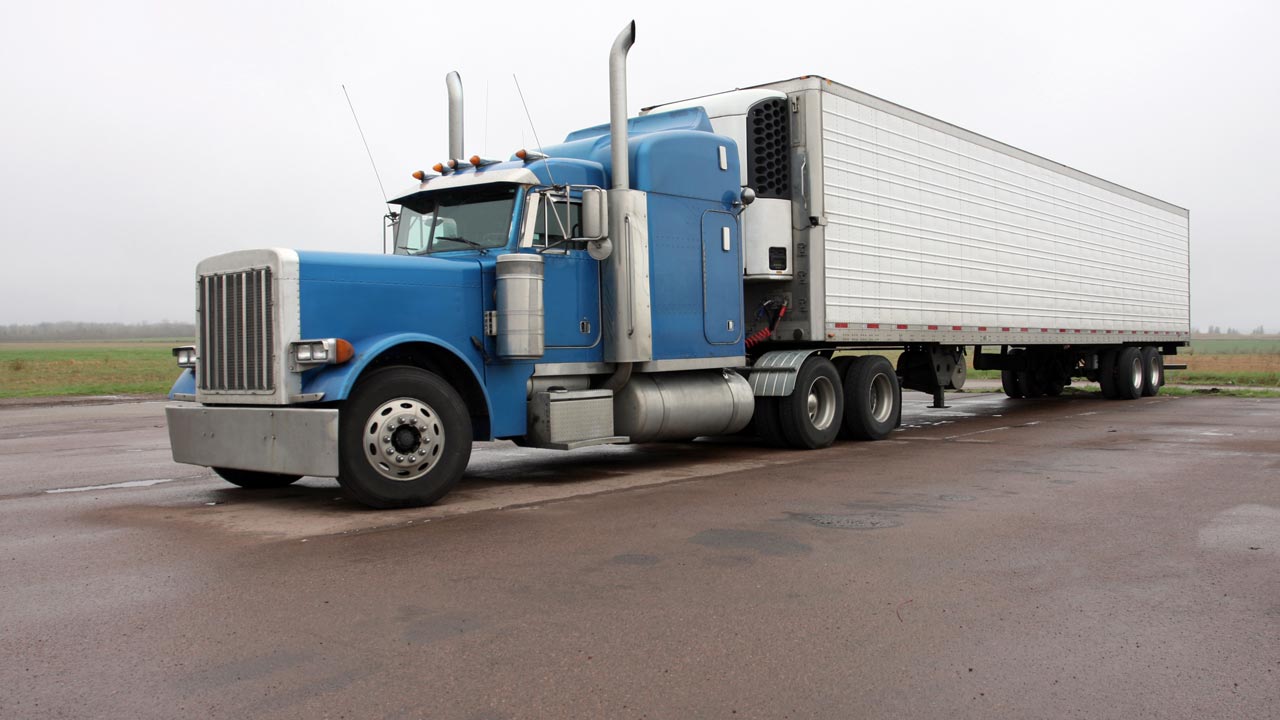 Commercial Truck Insurance: Big Rig Insurance 101
Commercial trucks are the most common vehicles for delivering raw materials, finished commodities, and even rubbish on the road. As the business has grown, so has the anxiety about the trucks being damaged. As a result, commercial truck firms and single-person contractors are required to acquire commercial truck insurance or truck insurance for their trucks, also referred to as big rig insurance.
The trucking industry is not new, and there are significant companies that operate large fleets. However, the common challenge among them remains obtaining cheap commercial truck insurance.
Commercial trucks are larger, but they are also more subject to accidents and damage.
Every year, there are numerous instances of truck collisions and accidents on highways and roads, which makes trucking insurance an essential component of the industry.
Types of Commercial or Big Rig Insurance Coverage
Commercial trucking insurance or Big rig insurance gives truck drivers and businesses peace of mind by ensuring that they are covered in the event of a loss or damage.
Trucks are not inexpensive vehicles, and some specialty trucks can be rather costly. As a result, it should come as no surprise that even minor mishaps can result in significant financial losses for the owner.
Before choosing the right insurance policy, conduct thorough research, and here is a list of commercial truck insurance or big rig insurance types to assist drivers and trucking companies in doing so.
Primary Liability Coverage
Under primary liability coverage, all damages and physical injuries sustained in a specific accident are covered. This coverage is the most basic type of coverage available in the commercial truck insurance market, and it is legally required for all truck drivers.
Furthermore, if the insurance holder's truck causes damage to other vehicles or people, main liability insurance covers the price of these damages as well.
General Liability Coverage
Commercial trucking firms get general liability insurance to protect their personnel and trucks by offering third-party coverage. This insurance coverage is a broader variety of primary liability insurance, and it is a company-oriented policy rather than a policy for individuals.
Physical Damage Coverage
When an owner's truck damages one's own property, physical damage coverage is required. It also provides protection against theft, fires, and vandalism. This policy covers all damages to the truck, including dents, scratches, and collision marks.
Bobtail Liability Coverage
Independent drivers may be insured by Bobtail liability insurance if they are not covered by the trucking company's primary liability insurance. It can save truck drivers a small amount of money because they do not have to buy the entire insurance.
Rig Insurance for your Truck Business
The cost of big rig insurance varies for each trucker and is determined by factors such as the trucker's location and driving experience. Determine the coverages you require and then put their average rates together to establish your big rig insurance prices. This can also help in finding cheap commercial truck insurance which is a major factor for many businesses.
An owner-operator should anticipate paying between $7,000 and $16,000 per year for a big rig policy that includes motor liability, physical damage, and cargo insurance. That's a significant range. As a result, it makes sense to shop around for the greatest price.
| | |
| --- | --- |
| Big Rig Insurance Coverage | Average Cost |
| General Liability Insurance | $200 to $600 |
| Primary Liability Insurance | $4,000 to $5,0000 |
| Physical Damage Insurance | $2,000 to $3,000 |
| Other Endorsements | These may vary |
Big Rig Insurance Cost for New Authorities
The data above are typical of truckers who are leased to a motor carrier. However, prices are a tad higher for new authority. For the first year, authorities should expect to pay between $12,000 and $16,000 in big rig insurance premiums.
In succeeding years, that price should reduce to between $9,000 and $12,000, or even lower depending on your circumstances.
Factors that Determine the Cost of Big Rig Insurance
To assess a prospective client's risk, a big rig insurance company employs lengthy and complex factors, these factors include:
Your truck's market value
Your driver's driving record
Your driver's experience
Your location
Your radius of operation
Your driver's age
Your equipment
Your credit history
Therefore, a younger driver operating an expensive rig through urban regions should expect to spend more than an experienced driver operating in a small rural area.
Can You Lower Your Big Rig Insurance Cost?
Yes, there are ways you can lower your big rig insurance cost by doing the things below. These tips are also applicable to commercial truck insurance and truck insurance in general.
Pay in Yearly Installments
When compared to truckers who pay in monthly payments, truckers who pay their entire big rig insurance price at the start of the year save about 25%.
Request for a Higher Deductible
After an accident, your deductible is the amount you must pay. You'll be required to pay more in the event of an accident if you choose a higher deductible, but your annual premium will be reduced by a little amount.
Ask for Discounts
Big rig insurance companies provide discounts on a variety of items. This is also common among commercial truck insurance providers. To mention a few, there are veteran discounts, safe-driver discounts, and bundled coverage discounts Check with your agent to discover what you are eligible for.
Ask for a Lower Limit
Your limit is the most the insurance company will payout in the event of an accident. A lesser limit will not protect you from major disasters, but it will save you money on insurance premiums.
Make sure you adhere to your state's minimal limit requirements as well as what is reasonable for your organization.
Shop Around
Each insurance company sets its own rates and calculates risk in a unique way. This is especially important when shopping for semi truck insurance or commercial trucking insurance. You boost your chances of finding the greatest rate by contacting different insurance firms.
Frequently Asked Questions:
What is commercial truck insurance?
Commercial truck insurance, also known as big rig insurance, is a type of insurance coverage specifically designed to protect the risks associated with owning and operating large trucks used for commercial purposes.
What does commercial truck insurance typically cover?
Commercial truck insurance typically covers liability for bodily injury and property damage, physical damage to the truck, cargo insurance, medical payments, and other specialized coverages based on the needs of the trucking business.
Are there specific coverage requirements for commercial truck insurance?
Yes, commercial truck insurance is subject to specific coverage requirements mandated by federal and state regulations. These requirements may vary depending on factors such as the type of cargo being transported, the weight of the vehicle, and the state of operation.
How is the cost of commercial truck insurance determined?
The cost of commercial truck insurance is determined by factors such as the value of the truck, the type of cargo being transported, the driving records of the drivers, the desired coverage limits, and the deductible chosen.
How can I find the right commercial truck insurance for my business?
To find the right commercial truck insurance, it's recommended to work with an experienced insurance agent or broker who specializes in commercial trucking. They can assess your specific needs, compare coverage options, and tailor a policy that fits your business requirements.
Get a strong start on securing your investment with 'A Beginner's Guide to Big Rig Insurance.' From basics in our 'Big Rig Insurance 101' to advanced concepts, we've got you covered. Start your journey into informed protection today.
Look no Further than SoCal Truck Insurance
We can help you in finding the right big rig insurance policy to cover your commercial cargo or commercial truck business. We can assist you in selecting the best insurance plan for your needs. We provide high-quality commercial vehicle insurance to help your trucking company run smoothly.
The appropriate level of big rig insurance in California for you is determined by your position and business. Combining several types of insurance is the most effective approach to reducing company risks and protecting yourself financially in the event of a disaster.
Upgrade your knowledge about Big Rig insurance. To deepen your understanding of commercial truck insurance nuances, navigate to our Ultimate Guide about Big Rig commercial truck insurance and immerse yourself in the intricate world of Big Rig insurance.
To learn more about big rig insurance and why it is essential to your business, email our team of trucking insurance experts at [email protected] or contact us at 562-372-2433 at SoCal Truck Insurance today!