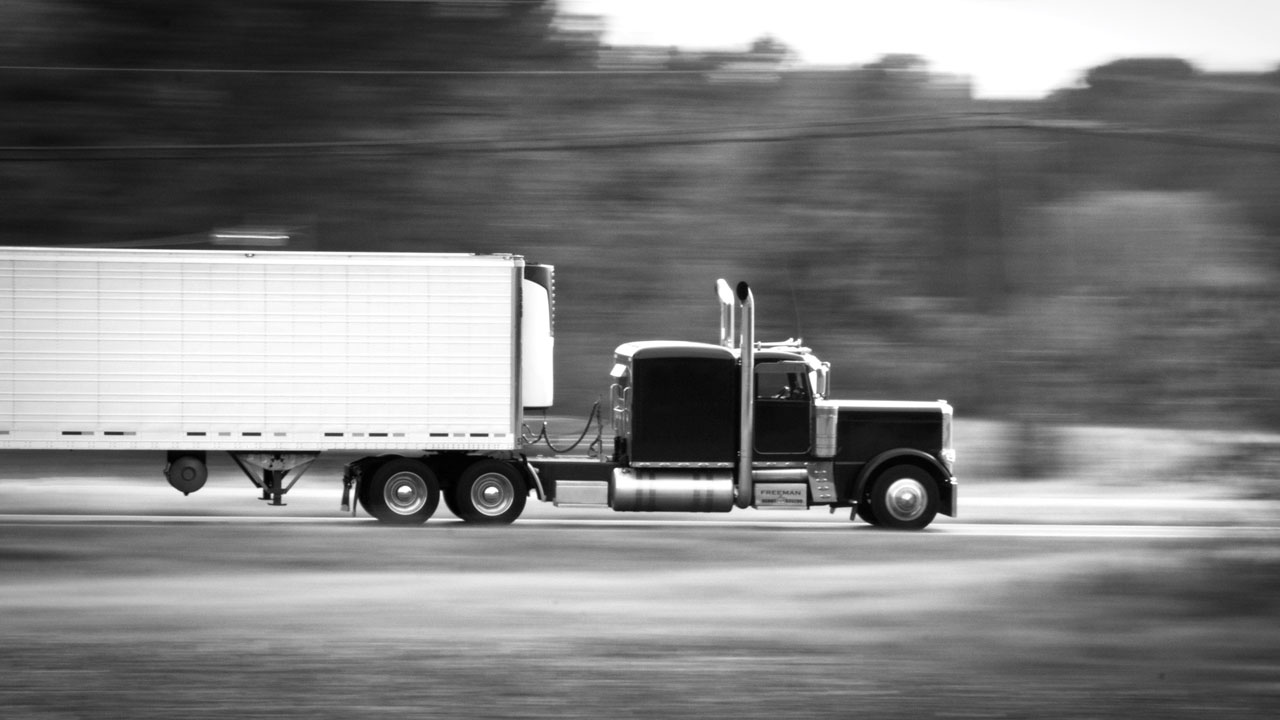 Finding the Best Semi-Truck Insurance Company
Have you ever felt like your semi-truck insurance company was just out to get you?
The truth is, there are plenty of semi-truck insurance companies out there that aren't looking out for the best interests of owner-operators and fleet managers. They might have the cheapest rates in town, but that's because they cut corners with service and claims handling.
You need someone to help you find the right insurance plan for your trucking company. Someone to guide you on the ideal commercial auto insurance coverage for your commercial trucks or tractor-trailers and truck drivers, as well as address claims quickly.
We'll break down the different types of coverage and provide you with the knowledge and tools to evaluate insurance policies and compare commercial truck insurance companies. 
Join us on this journey to find the perfect insurance for your semi-truck business and secure peace of mind on the road. Don't wait any longer, it's time to take control of your insurance and protect your livelihood.
Find a Company that Specializes in Commercial Trucking Insurance.
It is essential to find a company specializing in a commercial truck insurance policy when looking for the best semi-truck insurance because they have a deeper understanding of the unique risks and challenges faced by commercial trucking operations. 
These companies can offer specialized commercial truck insurance coverage options tailored to the needs of commercial trucking businesses such as garbage trucks, tow trucks, box trucks, commercial trucks carrying hazardous material, and more.
Additionally, they may have more experience handling claims and disputes specific to the commercial trucking industry. 
Additionally, they may have better relationships with providers of specialized services such as cargo inspections or truck repair services. Furthermore, they offer more competitive rates due to their focus and expertise in the commercial trucking industry.
Understand the Different Types of Coverage Available
Understanding the different types of coverage available when looking for the best semi-truck insurance company allows you to determine your specific coverage needs and evaluate the level of coverage required for your business.
By understanding the different types of coverage, such as:
Comprehensive coverage
Primary liability insurance
Trailer interchange
Physical damage insurance coverage
Underinsured motorist coverage
Cargo insurance
Rental reimbursement non-trucking liability insurance
Bobtail insurance,
And additional coverages like personal auto insurance, you will be able to make an informed decision about which coverage options are essential for your business and which ones may be optional.
This will help you to find a truck insurance policy that adequately protects your business, assets, and employee while also providing a competitive price.
Look for Discounts
Looking for discounts when looking for the best semi-truck insurance company helps you to lower the commercial truck insurance cost of commercial truck policies. Many private carriers offer various discounts that can help lower your policy cost. 
These discounts can include a good driving record and safe commercial truck driver discounts, bundling discounts, and discounts for taking safety courses. By taking advantage of these discounts, you can potentially lower the cost of your policy and make it more affordable for your business.
Additionally, looking for discounts can allow you to compare the rates of different commercial insurance companies and find the best deal for your business.
Check out the Company's Industry Reputation
A company's reputation can be determined by looking at various sources such as customer reviews, testimonials, financial stability ratings, industry ratings, and awards.
By researching the company's reputation, you can get a sense of the company's level of expertise, the quality of its customer service, and the company's overall performance and reliability. 
This information can help you to make an informed decision about which commercial trucking insurance company is the best fit for your business.
Additionally, a reputable company is more likely to pay out claims in a timely and fair manner and also less likely to cancel your commercial truck insurance premiums or increase the rate unexpectedly.
Consider their Customer Service
Considering a company's customer service when looking for the best semi-truck insurance company can impact your overall experience with the company. Good customer service means the company is responsive, helpful, and easy to work with. 
A company with excellent customer service will be able to answer your questions, provide you with the information you need and help you to resolve any issues that may arise. Additionally, a company that values customer service is more likely to be responsive to your needs, flexible when meeting your requirements, and ensure you are satisfied with the service. 
On the other hand, poor customer service can lead to frustration, delays, and a lack of trust in the company. It's also important to consider how easy it is to file a claim and how quickly they respond to claims. 
Get an In-Depth Understanding of their Claims Process
Getting an in-depth understanding of the claim process of a semi-truck insurance company in Texas—when looking for the best semi-truck commercial insurance company—can impact your ability to recover losses in the event of an accident, bodily injuries, motor truck cargo coverage loss, medical payment, and more. 
A claims process that is straightforward to navigate can make it much easier for you to file a claim and receive the compensation you are entitled to.
On the other hand, a claims process that is difficult to navigate or overly bureaucratic can lead to delays, frustration, and a lack of trust in the company.
Additionally, you can identify any potential issues or roadblocks that may arise during the entire process. This can help you prepare for any challenges that may arise and ensure that you have the necessary documentation and information to file a successful claim.
Review their Financial Strength
Reviewing a company's financial strength when looking for the best commercial vehicle insurance company provides insight into the company's ability to pay out claims and remain financially stable over time. 
A company's financial strength rating can be determined by looking at its financial ratings from independent agencies such as A.M. Best, S&P, and Moody's. These ratings assess the company's ability to meet its financial obligations, including paying out claims to policyholders.
A company with a strong financial rating is more likely to have the resources to pay out claims timely and fairly, even in the event of a large number of claims or a natural disaster.
Furthermore, a company with a weaker financial rating may be less capable of meeting its financial obligations leading to delays in paying out claims. The worst-case scenario is the company may become insolvent and unable to pay out any claims at all.
Therefore, it's essential to consider the company's financial strength when choosing an insurance agent to ensure that they can pay out any claims you may need to file in the future.
Let's Get You Covered!
Now, if you're asking, do I need car insurance if I drive a semi-truck for a company? Of course. So, when you're looking for the best semi-truck insurance company in Texas as a business owner, it's imperative to know what you're looking for.
You want a company that will not only provide the coverage your motor carriers need but also is there when you need them.
You have many options when it comes to buying truck insurance, but one thing that makes Socal Truck Insurance stand out is our customer service. Our insurance brokers are committed to providing excellent service and helping our customers find business insurance policies that meet their needs.
Our goal is to ensure you get the right coverage at the right price so your business can thrive without worry. Request online quotes from our one-stop shop now or contact us at 888-891-4304 at SoCal Truck Insurance today!