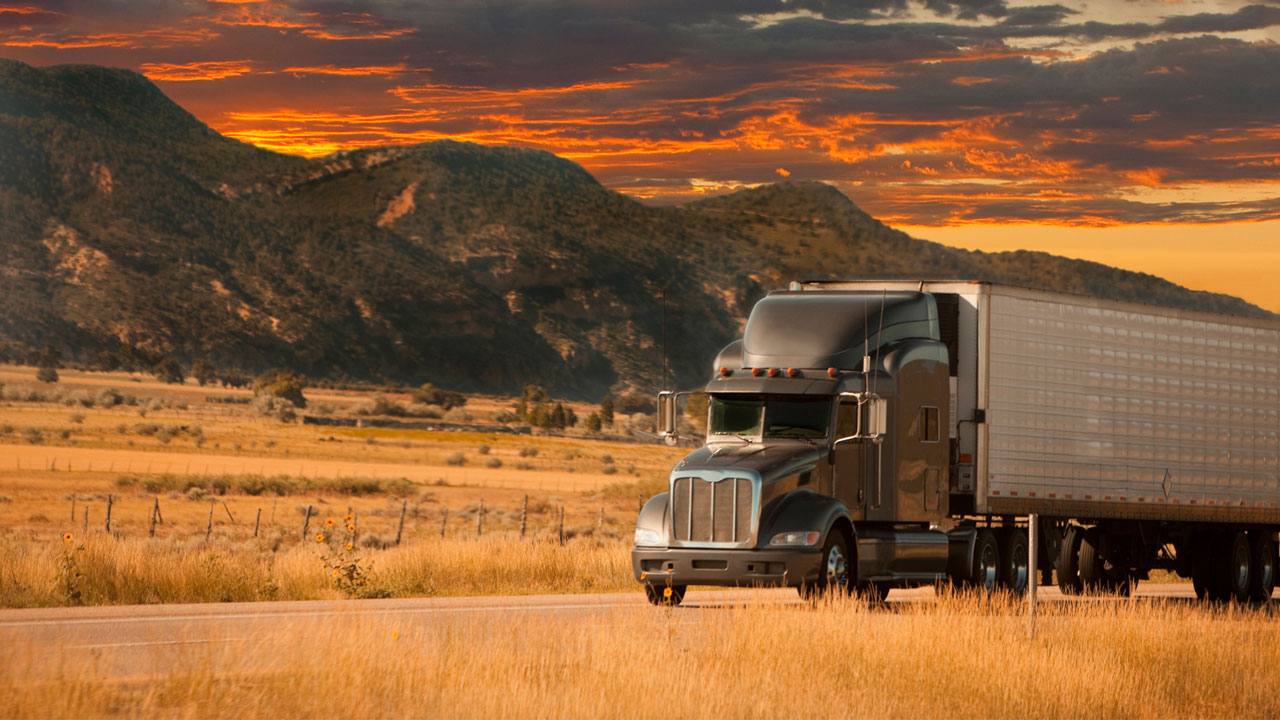 Ways to Lower Semi-Truck Insurance Rates
Semi-truck insurance costs can vary based on a number of different factors. In order to ensure that your premiums remain low and that your drivers are not classified as high-risk, there are a few features that one must always look out for.
Some of these features include:
Clean driving record
Type of cargo being transported
Driving distance and frequency
Age and condition of the vehicle
Location and routes of travel
These are all determining factors that will either increase or decrease your overall insurance premiums.
Receiving the best possible insurance for your semi-truck at rates that are affordable, is important for the safety and overall longevity of your business.
Commercial Truck Insurance and its Importance
Not only is insurance for commercial semi-trucks mandatory by law but it is also there to protect the business and the driver. Due to the size and weight of a semi-truck, unforeseen accidents involving these vehicles result in large-scale damage.
This damage occurs not only to vehicles but people, property, the environment, and a range of other third-party factors. Due to this, having assistance from an insurance provider during these unforeseen accidents can mitigate the financial damage that may occur.
Some of the costs that may occur during an accident include:
Medical bills as a result of bodily injury
Legal fees
Property repair
Vehicle repair
Environmental cleanup and repair
Having quality assistance from a good insurance provider gives you the help that you truly need during troubling times. Without a comprehensive insurance plan, the business or person may face losses that they are unable to recover from.
Reasons Your Commercial Truck Insurance Rates May Fluctuate
As previously discussed, there is a wide range of reasons why commercial truck insurance rates may increase. It is important to weigh these decisions before getting an insurance plan to ensure that the rates you are receiving are as low as possible.
Understanding this basic criterion is the first step toward being properly insured for every outcome.
Clean Driving Record
A clean driving record is important. When an insurance provider notices that there is a history of accidents within a driving record, this will increase the overall premium of the insurance.
The reason for this is that having a bad driving record means that the driver is considered high-risk and more likely to get into an accident.
When hiring new drivers, doing a background check on their driving record and providing it to your insurance company is a great way to lower your commercial semi-truck insurance premiums whilst also hiring a low-risk driver for your daily business interactions.
A second factor to take into account is employment history. If an owner, employer, or driver is able to provide solid proof of employment history, this can be a fantastic way of lowering an insurance premium.
With verified employment and driving history, it showcases the experience needed to professionally operate a high-risk vehicle without ever faltering.
The Type of Cargo Being Transported
The type of cargo plays a large role in decreasing or increasing your insurance premium. If the cargo is of a toxic or dangerous nature and requires precise professional handling, the cost of insurance for a semi truck will fluctuate.
This is because dangerous cargo poses a large threat in an accident and has the potential to cause devastating damage. Cargo that is less fragile and more stable has a lower chance of being impacted during an accident.
These factors play a large role in the creation of an insurance policy because every scenario needs to be well thought out by the insurance provider to ensure that the insurance plan is able to assist during an unforeseen accident.
Driving Distance and Frequency on the Road
One factor that not many commercial semi-truck owners know about is driving distance and frequency. Although it may seem like a simple factor, it is important.
This is taken into consideration because the longer and more often a vehicle is on the road, the more likely it is to be in an accident.
If your business operations keep you on the road for multiple hours and days at a time, your insurance premiums may increase because that means the vehicle has a higher likelihood of being in an accident.
Age and Condition of the Vehicle
The age and condition of your vehicle will also play a large role in the creation of your insurance plan. If your vehicle is well-maintained and often serviced, it may receive lower rates.
A good tip to note is that the older a vehicle is, the more costly the insurance. This is because older vehicles have a higher likelihood to break down, getting damaged, or being in an accident.
If you are looking to purchase a vehicle and are wondering about the average semi-truck insurance cost, purchasing a newer vehicle as opposed to a secondhand one will greatly decrease the price of your insurance premiums.
Location and Routes Traveled
Location and routes traveled are the backbones of any efficient semi-truck service. Commercial vehicles often drive long distances along many different roads throughout their usual commute.
When looking at the locations that your semi truck travels through, it is important to keep in mind that each state has its own set of required insurance coverages. While some states may not need specific insurance packages, others do.
Frequently Asked Questions:
What factors affect semi-truck insurance rates?
Factors include clean driving record, type of cargo transported, driving distance and frequency, age and condition of the vehicle, and location and routes of travel.
Why is commercial truck insurance important?
Insurance for commercial semi-trucks is crucial because it protects the business and the driver from large-scale damages and associated costs that may result from accidents.
How can a clean driving record affect insurance rates?
A clean driving record can lower insurance premiums as it indicates that the driver is low-risk and less likely to get into an accident.
Why does the type of cargo being transported influence insurance rates?
The nature of the cargo can affect insurance premiums. Dangerous or toxic cargo can increase rates due to the potential for devastating damage in case of accidents.
How does the age and condition of the vehicle impact insurance costs?
Well-maintained and newer vehicles often receive lower insurance rates as they are less likely to break down, get damaged, or be involved in an accident.
Understanding how does semi-truck insurance work is a stepping stone towards discovering ways to lower semi-truck insurance rates. Let's uncover the ways to make your insurance work for you and your budget. Begin your journey to savings today.
SoCal Truck Insurance Can Help You Get the Best Semi Truck Insurance Cost
As one can see, there are so many different factors that play a large role in the overall costs of an insurance premium. Going with an industry expert in semi-truck insurance is important in receiving the best possible package for your semi-truck.
So Cal Truck Insurance has assisted hundreds of commercial semi-truck owners, motor carriers, truck drivers, fleet owners, and independent owner-operators in finding the best possible truck insurance at rates that are realistic and packages that are comprehensive.
We have always been positioned at the forefront of insurance in the trucking industry which has made it a reliable insurance provider for years.
If you want to learn more about semi-truck insurance, check out our article about factors that can affect your semi-truck insurance.
To get in touch with our expert team of industry professionals and receive the best average semi truck insurance cost per month that truly makes a difference, contact us at 888-891-4304 at SoCal Truck Insurance today!