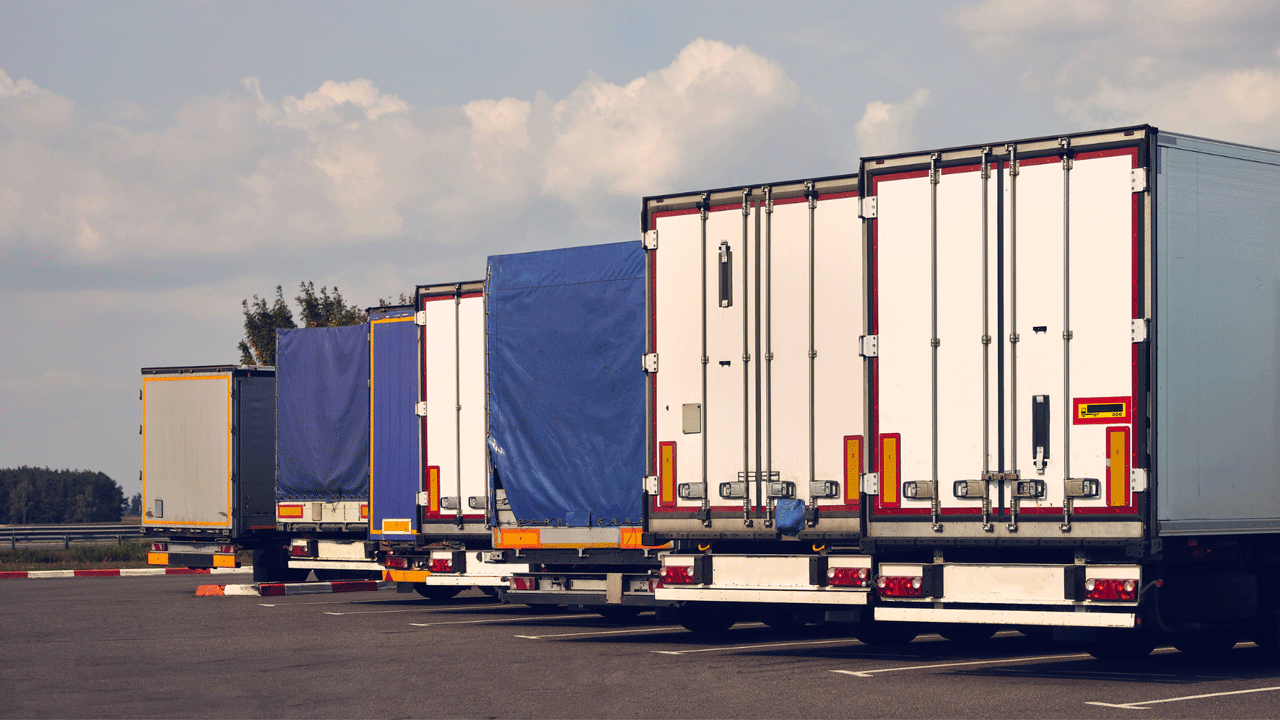 2022 in Review – Commercial Trucking Insurance
As the year comes to a close, we're looking back at what happened in the trucking industry and highlights of the big rig insurance industry this year.
For truck drivers and owner-operators alike, 2022 has been an interesting one. We saw some significant changes in policy, rules and regulations, and some crucial technological advances—all of which will have an impact on the industry going forward.
In this article, we'll be looking at all the trucking news you might have missed in 2022, the good, the bad, and the ugly.
Rising Commercial Trucking Insurance Costs
The main reason for this is that there are more regulations surrounding trucking in general. These regulations are designed to keep drivers safe and to help ensure that they are properly trained.
However, these new regulations mean that commercial truck insurance companies must pay more if something happens to one of their insureds. This is why they have raised the rates on commercial trucking insurance.
As a result, many truckers are looking for ways to cut their costs and keep their business going. Here are some tips on how to get the best deal on motor truck cargo insurance:
Shop around to compare quotes from at least three commercial truck insurance providers before choosing an affordable commercial truck insurance policy. You'll be able to find out how much it costs for each company's coverage and figure out which one offers the best deal.

It's important to know what types of coverage you have and which ones you need before you start shopping for insurance. You should also know how much coverage you need. Therefore, when you shop for a big rig insurance quote, you can get a clear idea of the price range in which you should expect to fall.

Ask about discounts. Many insurers offer discounts if you have multiple vehicles insured with them or if you've been with them for a long time without filing any claims on previous policies, known as good driver discounts.

Ensure the company has been around for a while and has an A+ rating from the Better Business Bureau (BBB) before you purchase commercial truck insurance. This will help ensure that the company will be there if something goes wrong with your claim and that they have satisfied customers who have used their services before.
Driver Shortage
In 2022, the American Trucking Association (ATA) reported approximately 80,000 driver shortage posts.
Since then, the shortage has only grown, and it's expected to continue growing, according to the ATA. There are many reasons why this shortage is happening:
Young people are less interested in pursuing a career as a truck driver because it's not seen as prestigious or exciting.

The job is difficult, time-consuming, and dangerous, so people are less incentivized to become truckers if they don't have to do it themselves.

With increased regulations to increase safety awareness and training requirements, trucking companies are having trouble finding qualified applicants who can pass all the necessary tests and meet all the stringent requirements to acquire a commercial driver's license.

The rapid growth of e-commerce has increased the number of goods transported by truck.
However, the American Trucking Association predicts that the number of truck driving jobs will grow by more than 400,000 by 2024. This is due to the increasing demand for goods and services, which means there will be more trucks on the road carrying those goods and services.
Driver Compensation
The trucking industry has seen a significant increase in driver compensation over the past year. In fact, according to the American Trucking Association, salaries for truck drivers increased by about 10% during this period. This is a significant increase when you consider that wages for all other workers have only increased by about 5%.
To slow a decline and retain current drivers, some trucking companies have increased driver compensation. This pay increase is aimed at helping keep experienced drivers on the road and attracting new drivers.
The most common method of increasing driver compensation is through a pay raise. Pay raises can come in many forms, but they all have one thing in common: they increase the amount of money a driver earns per mile driven. In some cases, pay raises are combined with other benefits such as health care coverage or retirement plans.
Another way that trucking companies can increase compensation for their drivers is through bonuses for meeting various goals within their company or industry.
For instance, if a company reaches a certain number of miles driven per week, all of its employees will receive a bonus at the end of the quarter. This encourages employees to work harder and achieve more to earn extra money at tax time!
A Surge in Fuel Prices
Fuel prices have been rising steadily since the beginning of 2022, and there is no sign of it slowing down. The increase in fuel costs is putting a strain on trucking companies across the country, and it's impacting their employees as well.
Truckers often work long hours and drive hundreds of miles daily to deliver their loads. The increased fuel cost means they are spending more on gas and food while they're away from home, which can lead to financial stress and even depression.
For truckers to keep up with their bills they may need to take on more shifts or additional jobs outside of their normal job duties.
At the same time, this increase in fuel prices has an impact on consumer goods as well. When commercial trucks use more gas than usual during delivery trips, it can affect how much people pay at the store for items.
Rail Strike
The rail strike has been a huge blow to the trucking industry. The number of trucks needed to handle freight previously carried by rail is up by over 100,000 per day, and many truckers are already feeling the strain.
The Rail Strike is a result of a dispute between the Union and management over pay, change of terms and conditions, benefits, and job cuts. As it stands, the Union has called for a strike until an agreement is reached.
The current system includes trains carrying freight from one city to another, with trucks then taking over once they reach their destination. The problem is that there aren't enough trucks available to take care of all this extra freight. Moreover, those that do exist can't handle it all at once.
So what does this mean for truckers? It means more money! But it also means longer hours and more stress on your body than ever before as you try to keep up with the demand for your services during this time of need!
Truck Parking
Truck Parking has been a problem for the trucking industry since 2022. The lack of parking spaces has caused many drivers to park their trucks on the side of the highway or in random parking lots.
Congress handed in a $755 million proposal to increase truck parking. The proposal calls for new construction of parking garages and rest areas along major highways, as well as more signs indicating where truckers can park their vehicles.
The House Committee on Transportation and Infrastructure approved this proposal, calling it a welcome relief from what they called an epidemic of trucker-parking issues across America.
Frequently Asked Questions:
Why are commercial trucking insurance costs rising?
Commercial trucking insurance costs are increasing due to the introduction of more regulations in the trucking industry, which require insurance companies to pay more in case of accidents or incidents involving their insured vehicles.
How can I get the best deal on motor truck cargo insurance?
To secure the best deal on motor truck cargo insurance, consider shopping around and comparing quotes from multiple commercial truck insurance providers. It's also important to understand the types and amount of coverage you need and ask about potential discounts.
What is causing the driver shortage in the trucking industry?
The driver shortage in the trucking industry is attributed to factors such as the perception of truck driving as a less prestigious career choice, the demanding nature of the job, difficulty in meeting regulatory requirements, and increased transportation needs due to the growth of e-commerce.
How has driver compensation changed in the trucking industry?
Driver compensation in the trucking industry has increased by about 10% in recent times, surpassing the average wage growth for other professions. Trucking companies have implemented pay raises and bonuses to retain experienced drivers and attract new ones.
Why are fuel prices impacting the trucking industry?
Rising fuel prices are putting financial strain on trucking companies and drivers, as they need to spend more on fuel and other expenses while on the road. This can lead to increased costs for consumer goods and additional financial challenges for truckers.
Get the Scoop!
As you can see, 2022 was full of crucial changes and new developments in the trucking industry. We are glad we could give you a recap of all that happened, and hope it helped you keep up with what's going on in the world of trucking.
We believe that truck drivers are some of the most essential people in our society. You drive the motor truck cargo and services that make our lives easier, and you deserve to be protected. We want you to know that you can come to us for all your commercial truck insurance needs, both big and small.
Whether you're looking for bobtail insurance, big rig insurance, or something in between, our insurance company has got you covered.
Our staff works hard to provide top-quality insurance products at affordable rates so that no matter what type of driver you are, we'll have a commercial insurance policy to meet your specific needs.
Need tips to save money in the trucking industry? Give our article about tips to save money on trucker taxes for 2022.
To get the best coverage, email us at [email protected] or contact us at 888-891-4304 at SoCal Truck Insurance today!