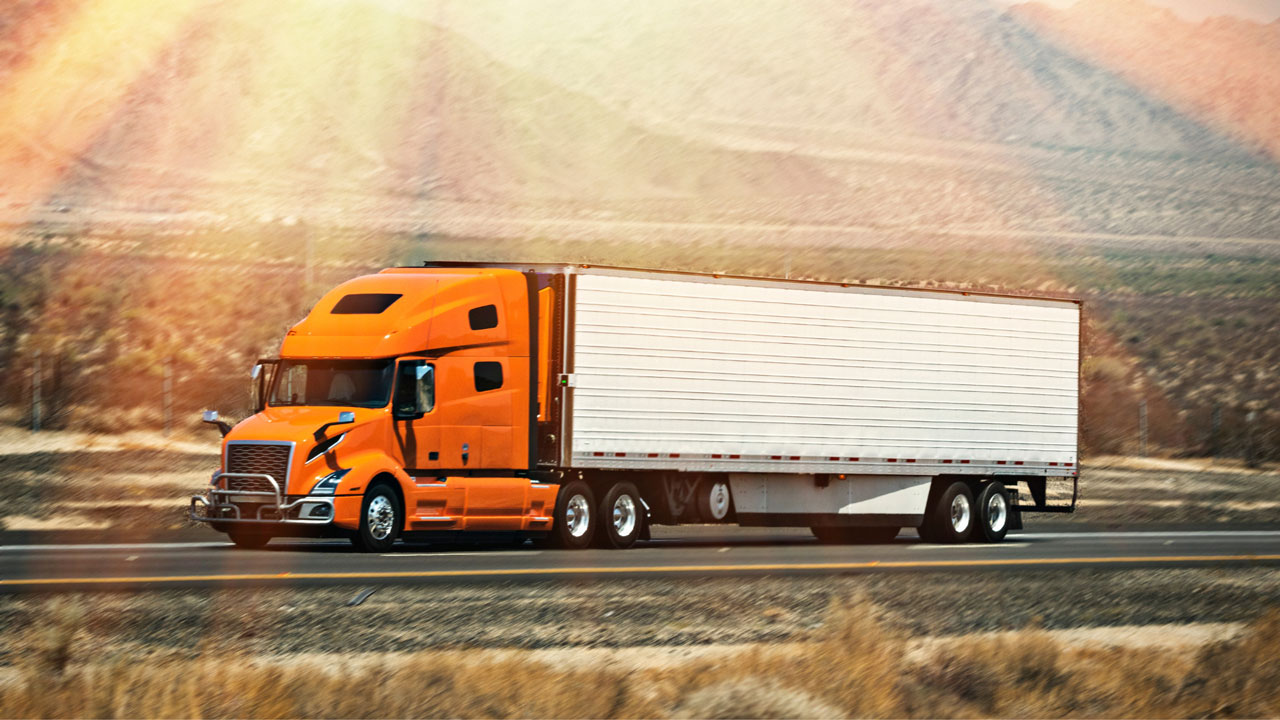 Semi Truck Insurance Requirements in California
Trucks and commercial vehicles are an integral part of any country's economic system. They transport goods and hazardous materials from one location to another and ensure that these goods are safe and remain non-damaged. Therefore, it is vital to know semi truck insurance cost.
Why is Semi Truck Insurance So Important?
Whenever a commercial truck gets into an accident, there can be massive destruction. From property damages to bodily injury and destruction of third-party vehicles—the list goes on for what could occur.
As such, these large vehicles are legally required to have insurance plans that cover an equally large zone of recovery, and the cost for a semi-truck is rather extensive.
Although we would like to live in an accident-free world, these things do happen, and it is always important to ensure that your semi-trucks are equipped with the tools necessary for comprehensive coverage of the driver, goods, truck, and any third party that may be damaged during the accident.
As many fleet owners know, trucks are a large asset, and the goods which they transfer are equally as important to the survival of the trucking company. When looking at the legal requirements for trucks, it is important to not only look at the state that the general business operations occur within but also those that surround them.
Oftentimes, commercial trucks will embark on large distance travels to get a product from one end to the other. Each state has its own set of legal implications, and it is important to assess the journey ahead if your semi-truck intends to embark on one of these long-distance journeys.
What is the Required Amount Needed on My Insurance?
There are a few insurances that are legally required for a semi-truck to have. This is due to their size and the cargo that they hold. If your semi-truck is transporting hazardous materials then you will often see an increase in the necessary insurance because of the risk that is involved in the transportation process.
In the State of California, these are the most important insurances that you will be required to follow for your semi-truck to be road worthy and to avoid legal consequences.
$1,000,000 liability insurance for oil.

$5,000,000 liability insurance for hazardous materials.

$750,000 liability insurance for general freight.

$300,000 liability insurance for household goods.
When assessing the average semi truck insurance cost, it is imperative to understand what type of cargo is being transported, the type of freight being used for the transportation, and what type of liability insurance is needed. The insurance amounts will also fluctuate based on the overall weight of the vehicle.
What About Long-Distance Transportation?
The most important thing to keep in mind with long-distance transportation is that there is a various amount of extra steps and laws to follow.
To ensure that you are equipped with the necessary tools, it is important to follow the stipulated guidelines that have been set out by the Federal Motor Carrier Safety Administration (FMCSA).
The FMCSA provides you with all the information necessary and guidelines that must be met in order to avoid legal consequences and be deemed road worthy.
What are Some of the Liability Covers that the FMCSA Requires?
There are a few requirements that the FMCSA has set out, but following them will not only ensure that you are legally ready to be out on the road, but in case of an accident, it also assists you in making sure that you do not take a massive financial hit.
When dealing with an accident, medical and legal bills often pile up, which can result in a large overall amount due to multiple parties.
Insurance plans covered by trucking insurance companies such as SoCal truck insurance are a fantastic way to give yourself the peace of mind that you deserve. An insurer should be able to assist you in your time of need and assist with the financial burden that will occur during any accident. 
Here are some of the requirements set out by the FMCSA that is also covered by SoCal truck insurance.
Public Liability Insurance
This is a form of trucking insurance coverage that deals with personal injuries, third-party bodily injury liability, or damage that may occur to third-party personal vehicles during the accident. It is also responsible for coverage of environmental restoration, such as the clean-up that is required after an accident.
The FMCSA requires all freight trucks to have a liability cover of:
$750,000 – $5,000,000, depending on commodities transported.

$300,000 for non-hazardous freight moved only in vehicles weighing under 10,001 lbs.
Cargo Insurance
For any vehicle transporting household goods, it is a requirement to have liability coverage for cargo. This insurance type covers any damages that may occur while transporting the cargo. For these vehicles, the expected legal coverage required is $5,000 per vehicle.
Depending on the cargo type, it is always a great idea to have cargo insurance, even if it is not legally required in your state. The reason behind this lies in the unknown.
Every day, unforeseen accidents occur, and the best thing that you can do when transporting precious cargo is to ensure that both you and the cargo are covered in the event of an accident.
Trust Fund Agreement
All freight forwarders and brokers of freights are expected to fill out the BMC-84 or BMC-85 and pay an amount of $75,000. This should be undertaken to ensure that your freight vehicles are legally ready for the road ahead.
Frequently Asked Questions:
Is commercial auto insurance required for semi trucks in California?
Yes, California law requires all commercial vehicles, including semi trucks, to have a minimum amount of liability insurance coverage.
What is the minimum liability insurance requirement for semi trucks in California?
In California, the minimum liability insurance requirement for semi trucks is $750,000 for bodily injury and property damage.
Are there any additional insurance requirements for semi trucks in California?
Yes, if the semi truck is transporting hazardous materials, additional insurance coverage is required as per the California Hazardous Materials Transportation Act.
Do I need to carry proof of insurance in my semi truck in California?
Yes, it is mandatory to carry proof of insurance in your semi truck and present it upon request by law enforcement or other authorized personnel.
Are there any consequences for not having proper insurance coverage for my semi truck in California?
Operating a semi truck without proper insurance coverage in California can result in fines, penalties, and potential suspension or revocation of your commercial driver's license (CDL).
As you explore 'Semi Truck Insurance Requirements in California,' consider the broader context of 'Semi-Truck Insurance and Uninsured Motorist Coverage Stats.' Deepen your understanding of truck insurance to navigate California's requirements effectively. Start learning today.
Partnering with an Insurer that Covers All Your Needs
Finding a good truck insurance company can be difficult. With the myriad of different types of insurance coverage needed on your trucks, it can be a daunting challenge to partner with a company that provides not only the coverage that you need but also the service required in the event of an accident.
SoCal Truck Insurance has proven itself to be an industry leader in truck insurance that has assisted hundreds of fleet managers, private carriers, independent owner-operators, and commercial trucking businesses toward an insurance policy that truly makes a difference.
If you need help in finding the best semi-truck insurance, check out our ultimate guide about semi-truck insurance.
Get in touch with our dedicated and expert team to know the cost of insurance for a semi truck. Contact us at 888-891-4304 at SoCal Truck Insurance today!