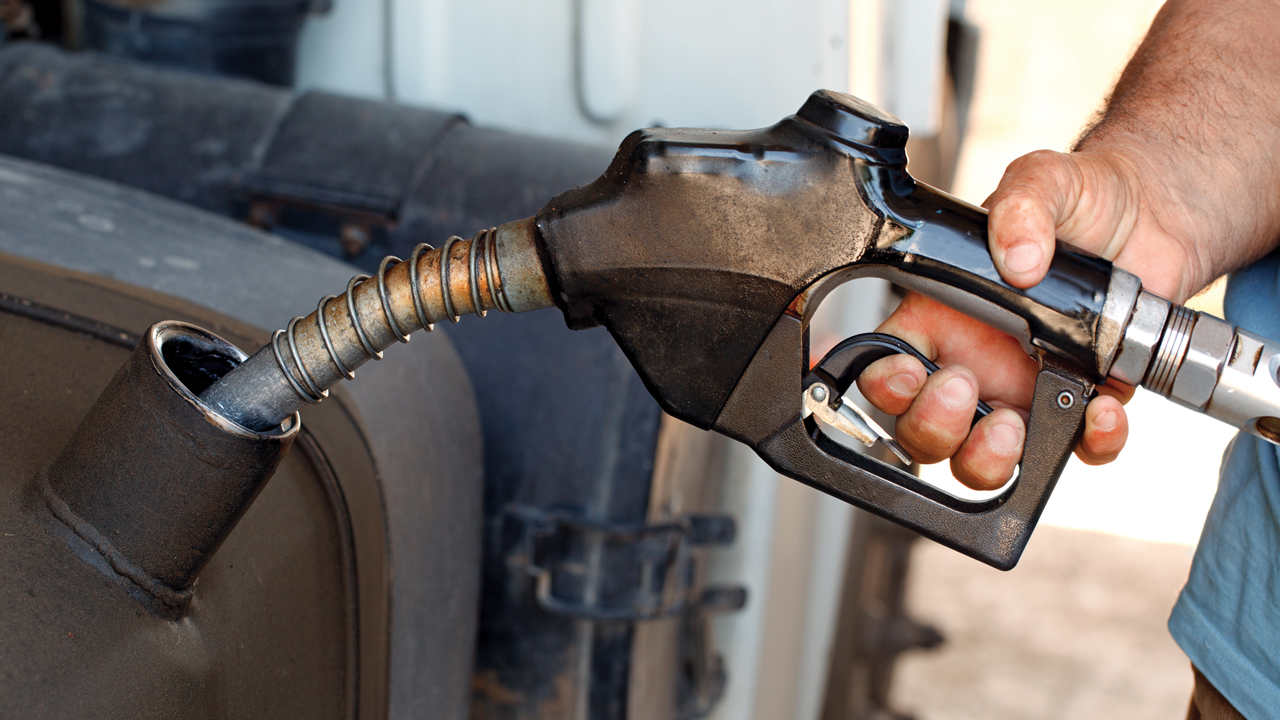 Trucking Industry Tips to Save Money on Fuel
Fuel and its fluctuating cost are two of the major expenses for the trucking industry to deal with, not to mention getting the right motor truck cargo insurance coverage. The good news is—using best practices while operating your truck and preparing it for the road can help you control and reduce fuel expenses as an owner-operator.
Outside risks, particularly fuel expenses, are difficult for trucking companies to control. Commercial transportation companies and risk managers need to save money on overhead costs like fuel to manage risk—even if motor truck cargo insurance protects them against a wide range of unforeseen expenses and threats.
Improve Driving Strategies
In addition to improving safety, improving driving strategies will also help reduce fuel costs. An annual fuel cost savings can be achieved by utilizing short, practical truck transporting routes. Direct routes to street levels and elimination of out-of-route miles are two of the most common ways navigational aids can save 10 or more miles each week.
Take advantage of in-cab navigation systems to find points of interest in real-time. Fuel locations on routes that coincide with drivers' routes can be found. By combining errands into one trip instead of several throughout the day, drivers can reduce fuel costs by making fewer stops.
In contrast to numerous short transit in which the engine must be started and warmed up each time, one longer trip can reduce the amount of gas used by half. Reduce the number of trips by scheduling deliveries, errands, and service calls in advance and clustering them into common regions.
Maintain Speed Limits
Fuel expenses can be lowered by driving slower. Lower speed and following speed limits increases miles per gallon for tractor-trailers, motor truck, and semi-trailers. A trucker might save thousands of dollars per year as a result of this reduction in cost-per-mile.
Engines produce maximum horsepower when they reach their sweet spots, or peak torque zones. There will be a noticeable improvement in engine efficiency even at 65 mph. While climbing hills, motor truck cargo drivers can also increase fuel efficiency by using cruise control instead of the throttle.
Reduce the Load
You can reduce the vehicle's overall maximum weight by cleaning the cargo areas, trunks, and backseats. Fuel efficiency can be improved by reducing the overall weight of a vehicle since heavier ones consume more fuel. You should ensure that only essential shipments are carried in your trucks.
Whenever possible, use lighter materials throughout the vehicle, such as aluminum and metal alloys when it comes to trailers, wheels, brakes, and cabs. It is generally estimated that a 10% reduction in motor truck cargo weight can result in a 5% to 10% reduction in fuel consumption.
Monitor Your Tires
Check your tires to make sure they are properly inflated as you inspect your cargo to ensure it is not too heavy. The tires of your truck shouldn't be under or overinflated, just like those of an automobile.
During the colder months of the year, you may need to over-inflate your tires due to frigid air shrinking the air in them. Also, if you notice your tires are losing pressure a lot, be sure to fix them right away. They'll hurt your ride and your gas mileage.
How this Impacts the Trucking Industry in the Future
Individual companies and drivers will have to adapt well to this changing field if the trucking industry is to survive. It remains to be seen whether enough truckers will be available as veterans reach retirement age to meet the industry's needs. Truckers and the carrier they drive will always be needed.
There are many aspects to consider when considering fuel costs. Rising fuel costs will require companies to balance paying other expenses, as well as making adjustments to stay competitive and bring in new talent.
Fuel savings can amount to thousands of dollars each year if you follow the tips above. Overhead expenses can be impacted by route planning and scheduling. A commercial vehicle operator can handle anything the road throws at them with these systems and working with a reliable trucking insurance company.
Get A Fuel Tanker Commercial Insurance
To drive on public roads, you must have adequate insurance coverage. When you arrange your insurance, you will need to obtain a motor carrier number, and to operate your trucking business, you need a certificate of insurance.
A spot check, monitoring of their skills, and managing their behavior might be advisable if your company employs multiple drivers. You will save money and protect your reputation if you hire drivers with clean driving records.
Purchasing bobtail insurance for your company could also save you money.
What Kind of Insurance do You Need?
There are many different options and levels of coverage that you can choose from when buying big rig insurance.
Choosing the right amount of coverage is vital when you are responsible for an accident and want to consider all risks.
General Liability
This type of liability insurance is used to pay for damage done to someone on your property or when damage is done to someone's property while your truck is present.
This is also used to protect you in case of a lawsuit, false advertising claim, or other types of slander targeting your business. Again, this type of insurance coverage won't protect the drivers of your truck, but it will pay for damage done to clients or others.
Motor Truck Cargo Insurance Coverage
Whether your business is the victim of refrigeration breakdown, stolen goods, damaged cargo, debris removal, or a wet load, you'll want your insurance to cover it. Motor truck cargo insurance can protect your cargo and covered property.
Inland Marine Insurance Coverage
A standard business property policy does not cover the risks associated with inland marine insurance. You can insure your tangible assets at around 1,000 feet away from your main business site.
This type of coverage may also include protection from damage or loss due to accident or mishandling, or in the event of an undetermined cause of missing property.
Frequently Asked Questions:
What are some ways to reduce fuel expenses in the trucking industry?
Improving driving strategies, maintaining speed limits, reducing the load, and regularly monitoring tire conditions can significantly reduce fuel expenses.
How does driving speed impact fuel expenses?
Lower speeds and adherence to speed limits increase miles per gallon for trucks, potentially saving thousands of dollars per year.
What effect does vehicle load have on fuel efficiency?
Lighter vehicles are more fuel-efficient, so reducing the overall weight of a vehicle by carrying only essential shipments and using lighter materials can improve fuel efficiency.
Why is tire maintenance important for fuel efficiency?
Properly inflated tires ensure optimal gas mileage. Both under and over-inflated tires can negatively impact your ride and gas mileage.
What type of insurance is important for trucking businesses?
Along with regular commercial insurance, options like general liability, motor truck cargo insurance, and inland marine insurance coverage are crucial to protect against various risks in the trucking industry.
Keep Your Business Protected with Trucking Insurance Coverage
You can get commercial motor truck cargo insurance or commercial truck insurance through SoCal Truck Insurance—if you are looking for a reliable insurance company in California.
Whether it's a semi-truck, dumping trucks, box trucks, dually pick-ups, auto haulers, or car haulers, we'll cover all types of commercial vehicles. Get a free commercial truck insurance quote from our team.
Email us at [email protected] or contact us at 888-891-4304. at SoCal Truck Insurance today!