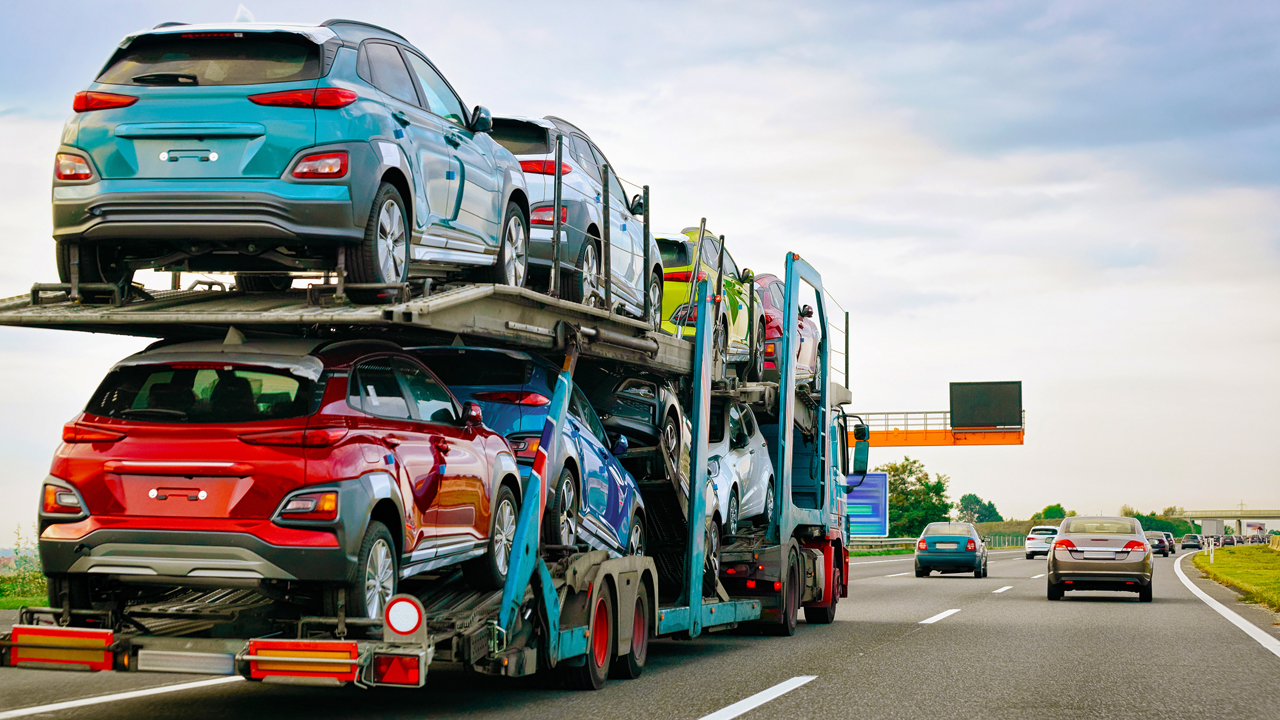 The Difference Between Common and Private Carriers
There are many available carriers in operation, many of which may not be reachable by a single person—making the auto transport market more complex than many people realize. Understanding the difference between common carrier and private carrier, and even the difference between common carrier vs contract carrier vs private carrier, can greatly simplify this process. Moreover, understanding common carriers, private carriers, truck insurance basics, and what to look for in an insurance company and policy are important before you begin shopping for commercial truck insurance.
The many transport companies you may come across while driving is not necessarily offering the same kind of service that you would find on a normal auto transport website. This also goes the same with finding a cheap truck insurance policy that truly protects you.
What is a Common Carrier?
U.S. law defines a common carrier as an entity transporting people and goods for a fee. The law considers utilities to be common carriers since their customers are not differentiated. Unlike private carriers, common carriers must provide their service to anyone who pays their fees.
In addition to transporting commercial freight, some common carriers also provide transportation for individuals. Their motor truck cargo will transport from many locations to numerous different destinations at any given time.
What is a Private Carrier?
Owner operators' private carrier transports their own goods using their own vehicles. If common carriers transport the goods of other companies as their primary business, not with private carriers.
The primary business of a private carrier is not the transportation of goods of other companies. Thus, it is not a for-hire carrier. The types of goods that it ships and the destinations determine the composition of a private carrier's fleet.
Some of the most common reasons for private carriers to invest in their own transportation fleets revolve around control of costs and the need for flexibility.
Common Carriers vs. Private Carriers
Common carriers promote their ability to use private transportation to the general public. On the other hand, the term contract carrier can also be used to describe a private carrier. This means a passenger or group of passengers can arrange a personalized transport service through a special agreement with them.
As part of this service, cargo can also be transported from one place to another depending on the destination. Whether a company targets the general public for sales is the key difference between the two.
On the highway, you can watch the advertising on the exterior of a common carrier's truck to distinguish it from a privately owned one.
The logo of a company is generally splashed all over the surface of a private carrier. In some instances, the common carrier might include the logo of the transport company on the vehicle, while in other cases, the vehicle may be plain without any decorations.
Understanding Carrier Types: Common Carrier vs. Private Carrier vs. Contract Carrier
In the trucking industry, the distinction between common carrier, private carrier, and contract carrier can significantly impact the operations and requirements of a trucking company. Common carriers offer their transportation services to the general public, differentiating them from private carriers, who transport their own goods using their own fleet. A common carrier vs private carrier comparison reveals distinct differences in terms of customers served, commodities transported, and operational logistics. Contract carriers, on the other hand, offer a middle ground, providing personalized transportation services under special agreements. Whether you're a common carrier crossing state lines or a private carrier handling specific commodities, it's essential to understand these differences when considering contract terms, endorsements, state filings, and insurance needs, such as those provided by SoCal Truck Insurance.
Why Do You Need Affordable Commercial Truck Insurance?
To make sure that your business and employees are covered when you operate a truck, you should have a comprehensive truck insurance policy. The size of your fleet, or even just one truck, does not matter when it comes to commercial truck insurance.
Trucks are usually an essential part of most businesses, whether they transport equipment across the country or deliver packages. It could harm your business if something happens to it.
A truck can be a valuable asset for any business, and they aren't cheap to buy. To ensure that the vehicle is covered, it is extremely important to consider services from commercial truck insurance companies.
What Kind of Trucking Insurance Do You Need?
Truck operators must have commercial insurance to protect themselves against accidents. The type of truck, weight and cargo transport will also determine how much insurance is required for commercial truck drivers.
Minimum coverage requirements can be affected by these factors. In order to ensure adequate coverage, it is important to understand what is required and what can be added.
Liability Insurance
In the event that you're at fault for an accident and someone is injured or property is damaged, liability insurance covers these losses. Also, if you are sued for your involvement in a car accident, the insurance will cover your legal defense expenses.
Insurance coverage for bodily injury protects you from accidents where other people are injured or killed. This insurance covers any expenses related to the injury—including hospitalization, healthcare expenses, long-term nursing care, loss of wages, and rehabilitation.
Additionally, you are protected if you cause damage to another's property through an accident. Vehicles, fences, and houses may be covered as well as the costs of replacing or repairing the damaged items.
Physical Damage Coverage
When your trucks are damaged, physical damage insurance can help you repair the damage as quickly as possible, so you can make money again. In addition to collision coverage, fire and theft coverage is also available.
You will be protected in the event that a collision damages your vehicle by collision insurance. Overturning or colliding with something will result in collision insurance paying for repairs or replacements.
If you have comprehensive commercial truck insurance, then you will be covered if you are injured or stolen by something other than a collision.
Motor Truck Cargo Insurance
You are responsible for delivering freight to your customers. However, It is not uncommon for things to go wrong on the road. Keeping your freight safe, secure, and under your control is the purpose of motor truck cargo insurance.
Maintaining client satisfaction is key to meeting your contractual obligations.
Workers' Compensation Insurance
Truck drivers will likely file a workers' compensation insurance claim if they are injured on the job. In the case of business owners who are employers, workers' compensation insurance is a vital type of insurance.
How Much Does Commercial Truck Insurance Cost?
In addition to your history of losses and the safety programs you have implemented, your commercial truck insurance rates will also be determined by other factors. As well as your fleet size, the amount of coverage you need will affect your rates as well.
The average cost of commercial truck insurance in California is $14,000—depending on the coverage limits and insurance companies, while the premium policy ranges from $12,000 to $16,000.
You may also have a choice of different insurers offering different rates and terms of coverage. A fleet's premium amount may vary quite a bit from another fleet's premium amount for these and other reasons.
Commercial Truck Insurance: What Should You Look For?
You can start to purchase cheap truck insurance as soon as you understand the types of truck insurance available. It is important to look for a few specific things before you begin vetting providers and securing a commercial truck insurance quote.
Good Value
Something every truck owner wants is affordable truck insurance. However, it's important not to confuse this with the cheapest option. 
What might seem like cheap truck insurance or cheap car insurance could work out to be more expensive than other options, depending on what's included. 
Quick Response to Claims
Be sure to verify the promptness of claims processing when looking into commercial truck insurance companies and plans. There is no one-size-fits-all when it comes to claims departments. 
Getting back on the road is easier when your claim is processed quickly. Since time is money in the logistics industry, you must ensure that your insurance company does not take days to respond.
Frequently Asked Questions:
What is a common carrier?
A common carrier is an entity that transports people and goods for a fee, providing their service to anyone who pays their fees.
What is a private carrier?
A private carrier is an owner-operator who transports their own goods using their own vehicles, and their primary business isn't transporting goods of other companies.
What's the difference between common and private carriers?
Common carriers offer their transportation services to the general public for a fee, whereas private carriers transport their own goods and do not offer their services for hire.
Why is commercial truck insurance important?
Commercial truck insurance ensures that your business and employees are covered in case of accidents or damage to your vehicles, which are often critical assets in a business.
What factors affect the cost of commercial truck insurance?
Factors such as your history of losses, implemented safety programs, fleet size, and amount of coverage required all contribute to the cost of commercial truck insurance.
Choose the Best Truck Insurance for Your Business
Understanding the difference between common and private carriers is essential, and so is comprehending how different insurance needs apply to them. Take the next step in your learning journey by visiting our informative blog post on motor carrier insurance. Here, you'll find valuable insights about the unique insurance requirements and considerations for different types of carriers.
You can make a costly mistake by not having the right insurance. Consider us for your coverage needs if you are shopping for commercial truck insurance in California or if your coverage is about to expire.
To get a commercial trucking insurance quote, you may email us at [email protected] or contact us at 888-891-4304 at SoCal Truck Insurance today!