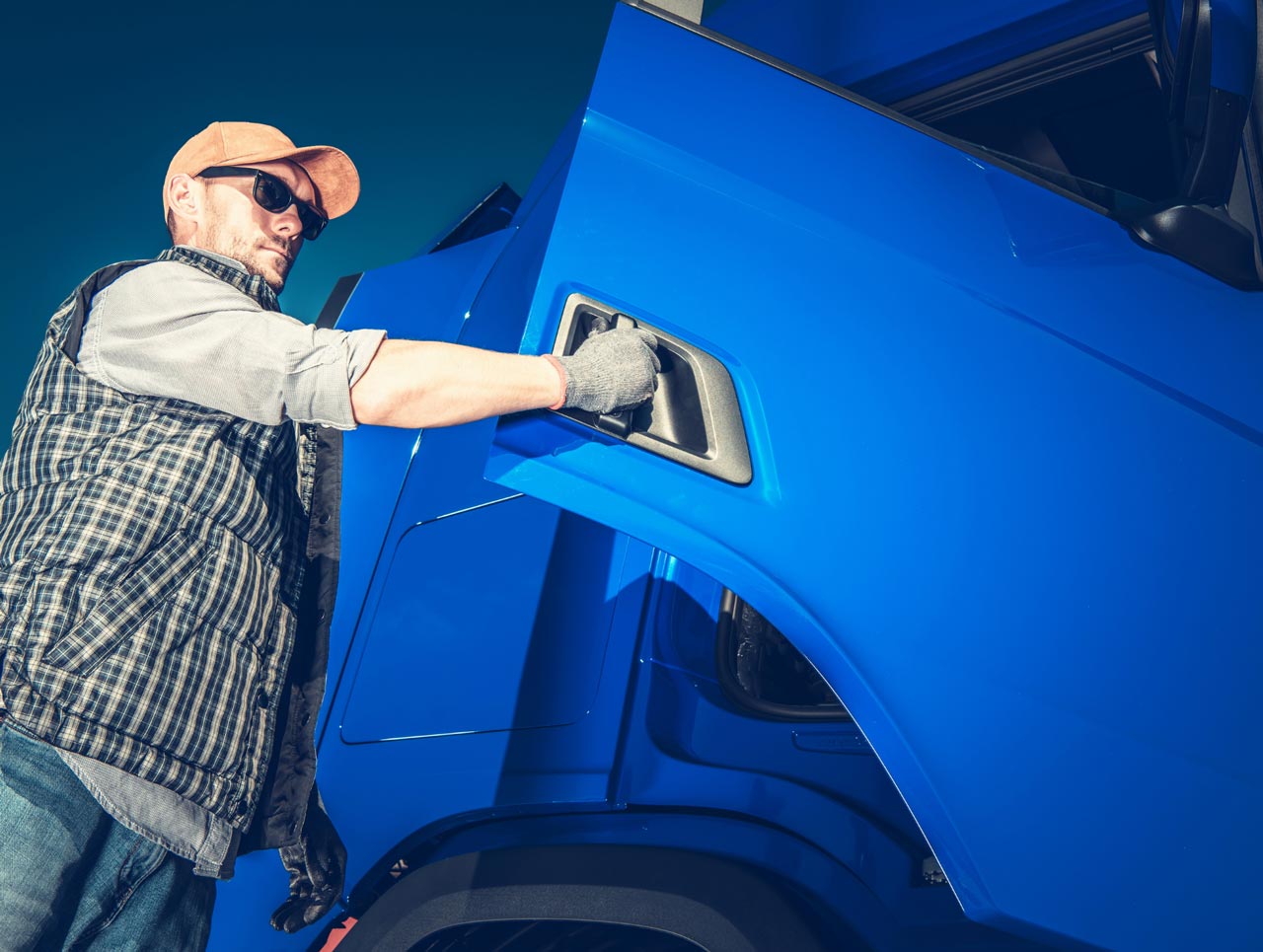 Short Term Truck Insurance: Advantages and Disadvantages
Are you a truck driver considering buying a truck and going into business for yourself?
Or are you an owner-operator interested in obtaining your DOT operating authority? There are certain difficult-to-find short-term truck insurance policies that meet scenarios in the trucker's work life that would undoubtedly make your life easier if you knew what to ask for and how it fits into your overall business circumstances.
The short-term commercial truck insurance policy offers you, the trucker, a unique benefit. It's a pretty restrictive strategy, but it's the cheapest and most efficient solution in the appropriate circumstances.
Understanding the Reason You Need a Short-Term Truck Insurance
Temporary truck insurance is a type of short-term auto insurance policy that protects new truck owners and operators from risks and damages that occur for a limited time. In most cases, the policy lasts for 30 days.
Because you are subject to a dispatch order, it states that you are not permitted to engage in any commercial activities. This usually indicates that you must wait for permanent insurance before commercializing your cargo.
What should matter to you as a buyer as you start looking for truck coverage is finding an insurance provider who can give you sound guidance and information on short-term commercial truck insurance as a viable alternative
You should do business with the  agile truck insurance company which aims to provide you with quick solutions that make your job a faster and a lot easier.
The Use of Short-Term Truck Insurance
This policy prohibits you from engaging in any aspect of commerce if you, the insured, are under a dispatch order, have a load on your truck, laden as directed by the bill of lading, moving cargo for hire, for yourself, and/or for a private carrier.
The temporary policy provides credible insurance coverage in order to lawfully move a power unit across the roads in accordance with the DOT, Federal Motor Carrier Safety Administration (FMCSA), lien-holder, or loss-payee, which can be a financial organization or an individual.
For example, before establishing your permanent insurance, you may go across the country for truck purchases, maintenance, striping, lettering, repair, and aftermarket applications. Throughout the transportation industry, the short-term insurance policy is commonly acknowledged. It's a one-time convenience policy.
Advantages of Short-Term Truck Insurance
Buying a temporary truck policy gives you a reliable commercial policy that allows you to legally transport a power unit on the road. You do it in accordance with the regulations governing drive-away services.
This policy entitles you to a wide range of services, including stripping, repairs, lettering, post-market applications, and any other benefit available to commercial vehicle policyholders.
The short-term coverage is an excellent first step toward establishing a long-term truck insurance policy.
The advantage of this type of insurance is that it is widely acknowledged. As a result, you are free to drive your commercial truck within the given time period.
Getting a newly purchased truck on the road without first obtaining a permanent insurance policy is usually a challenge. This is where our commercial truck insurance for temporary use comes in.
In terms of truck insurance coverage, the policy provides you with a temporary answer.
Reasons to Get a Temporary Truck Insurance
It's difficult to foresee what will happen to your truck in the long run when you're just getting started in the trucking profession. It's possible that your truck could be damaged while parked, or that it will be hit and you will need to replace it.
However, what if your truck is parked and you are involved in an accident and need to have it repaired? Consider getting your truck covered with short-term truck insurance.
Temporary or short-term truck insurance offers you:
Immediate coverage

– You can purchase coverage almost immediately online, allowing you to legally drive your truck off the lot.

Flexible insurance policy terms

– You can choose how long you want to be covered, and if you change your mind, you can either extend your coverage or get new temporary insurance.

Full insurance coverage

– You have the option of purchasing only liability insurance or adding additional coverage to ensure that your truck is properly protected.

Saves you money

– A temporary policy allows you to compare long-term insurance coverage over a longer period of time, allowing you to collect quotations from multiple firms and find the best bargain.
Disadvantages of Short-Term Truck Insurance
There are quite a few disadvantages in purchasing short-term truck insurance for your business, these include:
Does not cover any claims that arise outside of the contract.

The deductibles will be indicated in the policy documents.

Does not cover breakdowns due to electrical or mechanical failure.

Any claims that arise as a result of the vehicle being operated outside of the insurer's defined geographical area

Any claims stemming from ionizing radiation, nuclear hazards, or any resulting loss or damage

If a mishap occurs while the vehicle is being driven by someone other than the insured driver, there will be no coverage.
Short-Term Insurance Cost: Factors that Affect its Pricing
The short-haul insurance industry is a fast-growing market. There are currently a lot of services and suppliers available. However, there is one thing that all of these companies have in common: their short-term insurance products are usually roughly 12 months long.
The term short-term truck insurance is overused and misunderstood. It's a term that's commonly used to describe a product that's been available for about a year. Several truck insurance companies, on the other hand, provide plans for a shorter amount of time.
Short-haul insurance, like conventional truck insurance, covers damage to your vehicle as well as personal injury protection. When looking for short-haul coverage, you should be aware of the aspects that influence the price. The following is a list of the factors:
Coverage and coverage term
Deductibles
Liability insurance limits
Payment plan
Choose the Right Short-Term Insurance Provider
In the event of an automobile-related emergency, short-term trucking insurance can be a businessman's best friend. It can save you a lot of money in the long run by reducing the cost of restoring any damage caused by an unanticipated catastrophe.
Invest in the best commercial auto insurance policy immediately to save all of your hard-earned money in the future. At SoCal Truck Insurance, we provide you service with a heart, keeping our clients happy and satisfied.
Get the cheapest short-term trucking insurance quote, contact us by sending us an email at [email protected] or reaching out to us at 888-965-3002 at SoCal Truck Insurance today!